Baah New York Single Ply Yarn
by Baah
Manufacturer #s:
NYBN, NYLIM, ...
Baah Yarn New York is a single ply
"yarn"
made from 100% superwash merino wool. This
"yarn"
has a great hand and it is extremely soft. Perfect for any fingering weight project.
$31.00
Anzula Katara Yarn
by Anzula
Manufacturer #s:
KAT-1 Red, KAT-Au Natural, ...
Anzula Katara is a blend of Superwash Merino & Yak that results in an exquisite new
"yarn"
. Katara is a sumptuously soft and squishy
"yarn"
. We use a brown yak fiber so the
"yarn"
takes the color darker than our other
"yarn"
s
$33.00
Amazing DK - Our Exclusive Luxury Yarn
by Frabjous Fibers
UPCs:
200100356984, 200100356985, ...
Manufacturer #s:
ADK-101, ADK-102, ...
Amazing DK
"yarn"
is exclusive to Amazing Threads. This luxury blend of cashmere (15% ) and superwash Merino (85%) is the perfect LUXURY Yarn. Each skein boasts 250 yards of hand dyed
"yarn"
made in the USA.
$35.00 - $37.00
Sirdar Gorgeous Yarn
by Sirdar
UPCs:
5054714226008, 5054714226015, ...
Manufacturer #s:
F222-0600, F222-0601, ...
Sirdar Gorgeous is a wonderfully soft and cozy ultra super chunky
"yarn"
. It is the perfect
"yarn"
for creating amazingly chunky accessories and incredible housewares. Gorgeous comes in a beautiful range of shades that includes both classic neutrals as well a
$15.50
Rowan Valley Tweed Yarn
by Rowan
UPCs:
38417927, 4053859209946, ...
Manufacturer #s:
M532-0101, M532-0102, ...
Rowan Valley Tweed is a classic 100% wool tweed
"yarn"
with lots of spring and plenty of yardage. The tweedy look of the
"yarn"
provides plenty of visual interest to cardigans and pullovers. Colorwork designs knit in this
"yarn"
will be spectacular.
$16.50
Katia Jaipur Socks Yarn
by Katia
UPCs:
8435407940123, 8435407940130, ...
Manufacturer #s:
JS-50, JS-51, ...
Katia Jaipur Socks - The well known Katia Jaipur
"yarn"
in a special edition for knitting socks! Katia Jaipur Socks is based on the beautiful colour schemes of the cotton Jaipur
"yarn"
but then in a composition of cotton wool and polyamide
$16.50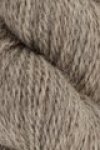 Rowan Moordale Yarn
by Rowan
UPCs:
4053859272919, 4053859272926, ...
Manufacturer #s:
M543-0001, M543-0002, ...
Rowan Moorale is A blend of the finest British Wool and British Alpaca, Rowan is very proud to be adding this truly British
"yarn"
to the Rowan range. Moordale is made using fine micron wool of the Bluefaced Leicester which is known for being both soft and
$29.00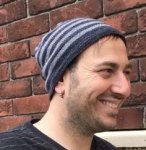 Plymouth Pima Rino Yarn
by Plymouth
UPCs:
843273050309, 843273050316, ...
Manufacturer #s:
07150001, 07150002, ...
Pima Rino is the marriage of the finest Peruvian pima cotton and fine merino wool. This 4-season
"yarn"
is destined to become a basic for everything from luscious accessories to exceptional sweaters.
$7.50