Technology did me in again at the airport in Nashville today. I was starting to draft the blast and all of a sudden it just went and there was no new information in it. I apologize for the first email tonight.



As some of you know I participate on the National Needlework Associations (TNNA) Retail Council and now I am also on the TNNA Board. TNNA is the association for needlework retailers and wholesalers. For the last couple of days I sat next to Barry Klein, who owns Trendsetter Yarns and he showed me some of the exciting yarns I can expect to see at Market in January. He was swatching yarns just like I do. GO figure. He too is a prudent buyer and wants to know that anything he chooses to sell performs in his designs. I thought OMG. Every year the yarns get better and better and the designs are Fabulous as well. OH WAIT..I am not dreaming, I have a shop FULL OF YARN & MORE...

Most of our fall yarns are in the shop and on the shelves. All of our samples and models have yet to be revealed. We spend months planning and knitting for our Yarn Tasting. As of this afternoon I still had a design on the needles..but it is off and waiting to be blocked. We do this for YOU, our customers because we want you to feel the same thing we do each year at market. Excitement and WOW at what the knit and crochet world have to offer. So PLAN to JOIN US FRIDAY for our best "tasting" EVER.




Join us this Friday between 10:00 am and 8:00 pm as we reveal NEW SAMPLES in NEW YARNS in this Fall's Focus Projects. Once each spring and fall we hold a Yarn Tasting. We will reveal between 15 & 20 Focus Projects showcasing this season's yarns which will be available at a 20% discount on Friday ONLY. ALL the FOCUS PROJECTS ARE NEW!

Yarn and pattern or book to make each Focus Project will be available. Projects include accessories and garments. Projects range from 1 skein to multiple. Focus Projects include base fibers and exotics and all are wonderful knits. I have a new design as well which is fun and will look great with leggings.
Our Yarn Tasting includes refreshments and a chance to win door prizes. We are giving away 3 gift cards and a fabulous needle felted jacket. Earn more chances to win with each $25 purchase. I will also have my favorite Gigi's cupcakes on hand in the afternoon.
New this week is Blue Sky Alpaca's "EXTRA"
"High-energy twist leads to a folksy texture of lush baby alpaca and cozy merino in a grand hank for an extraordinary experience." These 150-gram, worsted weight hanks have 218 yards to work with, all in gorgeous solid colors. Blue Sky has created 6 great patterns to support their new yarn. Check the web tomorrow for yarn & pattern updates.

Bay Wrap

North Hollow Cowl
Tetras Fingerless Mitts

Sweeet 16 Hat
Tokeyo Tower

Fractal Cowl
SMC Schachenmayr has created fleece bands that can be sewn inside your knit headbands for warmth. The fleece bands come in 4 colors and are perfect for that bit of extra warmth in a Minnesota Winter. Each @ 2.50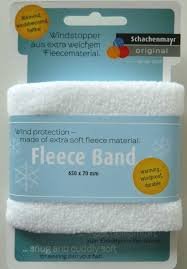 Zauberball has been restocked. This is your chance to grab a skein and knit the Teraforma. It only takes one skein and it makes a great accessory which is perfect for holiday gift giving.


Rowan Pure Wool Worsted has been restocked just in time for the FREE KAFFE Knit-Along with Deb which starts tomorrow, October 1 @ 6 pm at the shop.
What's On OUR NEEDLES?
Sandy is working on GumDrop from Annie @ JumperCablesKnitting in the new Shibui Maai.
Angel is knitting "Neato" in Zealana Rimu – such a luxurious knit.


Michelle is knitting Snello out of Madelinetosh HOME & Shiui Maai



J

ane Slicer-Smith is teaching at Stitches and then coming to Amazing Threads, October 18 & 19. Her 2014 designs are fabulous and I can't wait to get my hands on one of her new patterns and some great Merino 6 or 8 from Trendsetter.

Barry is making the yarns available to support Jane's new designs at the shop that weekend and this is your opportunity to meet Jane and hear her design tips and tricks. I know it's MEA weekend but Jane has not been here in years and she is FABULOUS and OH SO FUN to listen to, too. I already ordered the yarn to knit her fabulous COAT.
I am changing the registration costs to encourage you to spend the entire day with Jane. Jane comes to the US only once every couple of years.
1 class = $65 - Register for 2 classes in 1 day for $100 – That's $50 per class and includes instruction, breaks, and lunch.
Join Jane for 2 texture knitting classes on Saturday (Cables & Zig Zags, Bobbles & Bells), Mitres and Simple Intarsia Sunday. Jane will also be available for consultations.Download the PDF here! The more classes you attend the better. Take 1 @ $65, 2 on one day @$100 FOR 2; 3 @ $175 & 4 @ $200. Call the shop to register.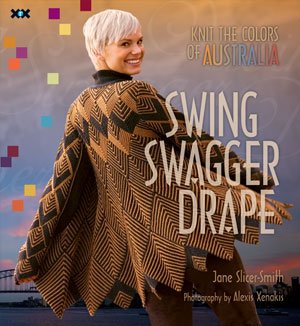 UPCOMING CLASSES & EVENTS



2 New FREE KALs have been added to start this week in October.



Join Deb in the Rowan Kaffe Fassett KAL. Rowan is getting set to launch its second mystery knitalong project on Oct. 1, and this time the designer behind the fun is color master Kaffe Fassett. KAL will meet Wednesdays, October 1, 8, 22 & November 5 & 19 from 6-8 pm




Join MaryJane to knit the new KAL from Shibui Yarns. A fabulous hat knit in Shibui Pebble. October 8 & 22 6-8 pm
Join Sandy for the Free HELP DESK Sunday October 12 & 26 from 12-2 pm if you have questions or need help on projects purchased at Amazing Threads.




We launch our CustomFit Concept again this month. Join us on Sunday, September 21 from 12-2 pm. Join us to learn all about Custom Fit.


Fall in Love with Sweaters again. Learn about stress free knitting and ACTUALLY wear the sweaters you knit BECAUSE you know they FIT! You choose the yarn and the gauge. WE measure and help you design the PERFECT sweater. Your body combined with our know-how and the Custom Fit System by Amy Herzog EQUALS Sweaters that FIT.
October Classes
Join Mary Jane for Building Blocks or Color Block Afghan Classes starting 10/4: Each class meets once per month to knit 2 blocks or a panel. There is adequate time to get your afghan completed and you learn cables, bobbles, and more.
Each class is only $75 plus materials which averages only $12.50 a month. Lindsey has also created a hand-out that tells you how to put the blocks together easily! I have great staff.



Join Sandy for a 2 session Learn to Crochet Class starting October 5: 2-4 pm 2 sessions and the fee includes the materials.

Fall Learn to Knit Classes start on Saturday, October 4 and Thursday, October 9: Our new LTK classes are 4 sessions and students will make both a hat & cowl while learning to knit! Both are 1-skein projects.
Join Deb to finish Works in Progress or start something new: Saturday, October 4 from 10-2 pm

Deep End - a fabulous garter stitch shawl begins Saturday, October 11 with Mary Jane.

Freebies & Resources
Grab a skein of Shibui Merino Alpaca..my favorite no shed Alpaca..to knit up Rippenschal



Grab a skein of Malabrigo Rios, Frabjous Wonderland Worsted OR Tosh Vintage and and your needles to knit this great beanie: Nice & Knit Beanie




LOVE this Chunky Ribbed Scoodie - Crochet so it will be fast! Grab a skein of Marble or Gina Chunky

SEE YOU ALL ON FRIDAY FOR THE BEST YARN DAY EVER!
11262 86th Avenue North
Maple Grove, MN 55369
763-391-7700