It's the middle of October and the Fall Colors are in full bloom. What a beautiful site the leaves are this season. Fall is closely followed by the holidays. Its time to start your holiday knitting. We have LOTS of inspiration at the shop and many new samples, including the Shibui Trunk Show through Friday and the MANY garments Jane is bringing with her for classes and the Fashion Show.
Please join us

Friday, either 2-4 pm or 6-8 pm

for our

Shibui Yarn Tasting

(15% OFF Shibui Yarns Friday) and knit on their yarns. On

Saturday,

Jane will host a

fashion show

along with a meet and greet

4:30-6:30 pm.
This weekend is your opportunity to meet Sandy from Shibui and Jane from SigKnits. Both Jane & Sandy will be available for color and project consultations.




Wow - Sandy and Jane mixing with our customers and sharing their expertise..What Fun and a once in a lifetime experience.


See you Friday & Saturday!

Malabrigo 6 has been restocked and Malabrigo 7 (all Rasta patterns) is available for pre-order. We have a book at the shop and more on the way.
HUGE ORDER OF

RASTA

arrived to support Book & and our

Ultimate Rasta Poncho
.
The Ultimate Rasta Poncho is knit from the top down and is very flattering with the rolled V-neck collar.
Order 3 skeins on-line or in the shop and receive the pattern FREE with your purchase.
Kenzie by HiKoo

has been restocked and there are 8 new colors. Don't let this yarn fool you. Once knit is FABULOUS. I have mapped out my new "Better than Basic Pullover" in Kenzie.
More colors of Noro Silk Garden Solo have arrived
The new 2014-2015 Bergere de France Collection Pattern Book is HERE!
Check out all of the 159 new and trendy patterns for women, babies, men, kids and your home.
We also carry the new Bergere yarn "Cyclone," a perfect ombre boucle.
Eucalan restocked in small and large sizes

Rowan Trunk Show: Fleet, Teacup & Lillian
3 different yarns with gauges from fingering to bulky!~


What's On OUR NEEDLES?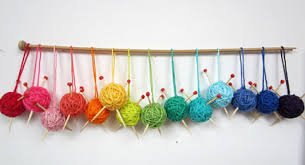 I cast on a new blankie for McKinley this week in Debbie Bliss Cashmerino Baby! So cute!
Its so fun and only a 12 row repeat!~
I FINISHED my Gingko Leaves Shawl - on the blocking board now.
Angel just finished Duchamp in Frabjous Tweedle Dee-Dum & she is working on Fish Modern Hat, too
Angel is also cranking out inches on her Robes-Poems. Her goal is to wear it to retreat! GO Angel
AND, on the winding table today I found Swans Island Aran in Pumpkin - she is knitting the very simple nature of "Pure"
October Classes
Join Sandy to learn to knit socks from the toe up starting on Thursday, October 16 - 6-8 pm 3-session class

Join Lindsey to knit the Seasons Hat
starting Thursday October 16 - 6-8 pm 3-session and colorwork, too. A Jarod Flood design.



KNIT-ALONGS - So FUN & FREE

Rowan Color & Shibui Pebble Hat continue on Wednesday, October 22 6-8 pm



NEW KAL: Knit L'Enveloppe with Michele starting Sunday, October 26, 12-2 pm & continuing on November 2 & 16, 12-2 pm

L'Enveloppe is a fabulous Sally Melville design! Check out the many designs on Ravelry to be inspired!

KAL is free - This is a group knit-along, not a class - knitting skills required to complete the project. Yarn must come from Amazing Threads


Freebies & Resources
Halifax, a perfect baby blanket in Babe Soft Cotton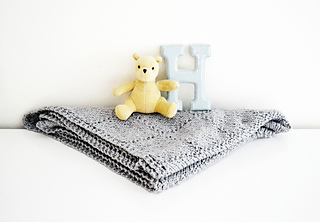 Winter Braid Headband - perfect in MadelineTosh Home or Frabjous Twiddle Dee-Dum
Ladd Street Cowl - pattern uses bulky or super bulky..perfect for DeAire, Rowan Big Wool or Alpaca Chunky
11262 86th Avenue North
Maple Grove, MN 55369
763-391-7700