As I hinted last week, there are big changes coming to Amazing Threads. Today we went LIVE on our new Cloud Based Point of Sale...be patient as we work through the bugs in our new system...
Some other highlights include fabulous guest designers, events, & more. PLUS, lots of product exclusive to the shop. We want our customers to "get it HERE first."
Next Tuesday, June 17 we will host an ANZULA TRUNK SHOW

Stop in between
5:00 pm - 7:00 pm
and touch ALL the yarns Anzula dyes, PLUS SOME ONE-OF-A-KIND Colorways.
This is a great opportunity to purchase some wonderful Anzula yarns in colors we don't normally carry in the store, and to meet these talented and creative women of ANZULA.
Anzula is one of our very favorite brands. Their hand dyed yarns are all slightly tonally variegated, giving your stitches depth and texture without interfering with any stitch patterns. It is perfect for drapey summer shawls and lightweight sweaters. Cricket, a DK weight merino and cashmere blend, is one of our most popular yarns. All Anzula yarns are made from luxurious fibers but have generous yardage, meaning many projects will require only one or two skeins.
When you think of luxury, you think of cashmere, silk, baby merino and the softest alpaca. Anzula specializes in absolutely gorgeous yarns that showcase high-quality, affordable luxury bases in over 80 colorways. Anzula dyed Neptune as our Shop Hop Color for 2013. We love carrying Nebula, Cricket, and Dreamy and I can hardly wait until our new market picks for the shop arrive. However, I will have a hard time going home without a handful of special skeins for my own personal stash. It only takes a single skein of For Better or Worsted for a beautiful hat for someone special on your gift list.
I can't wait to open the trunks so come to our Trunk Show and take some home, yourself, so I am not in danger of stashing beyond my means!
Aspen is a luxurious sport weight blend of 75% merino, 15% silk & 10% cashmere. We have all the colors NOW- Hurry in and grab your share.
WOW is what I keep repeating. Stop in and grab 2 skeins and receive the free Reflections Pattern designed exclusively for Aspen. We are working on 2 more as well.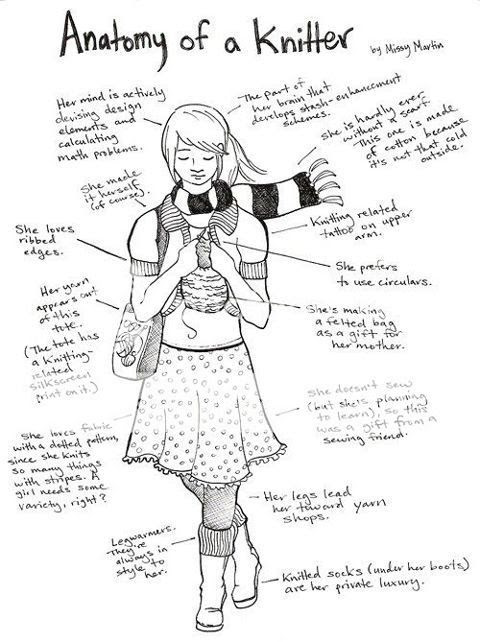 Learn To Knit Class-Wednesdays, June 11, 18, & July 2; 6-8 pm
In three sessions you will learn to knit, purl, cast-on, cast-off, increase, and decrease while creating a great scarf.
Toe Up Socks with Lindsey starts Wednesdays, June 12, 19, & 26 6-8 pm
Choose any technique you wish: double points, magic loop, 2 circs...
One Session Illusion or Shadow Knitting with Deb, Sat. June 14 10 am-1 pmA great skill builder class. Check out Deb's Blog for more information.
Pick any of Don Waalen's Shawl designs for a 3-sessions June, 21, 28 & July 12: 10 am-12 pm. Check Ravelry for all of Don's designs.
Join Sandy for a 1-session Cable Workshop on Wednesday, June 25: 6-8 pm
Join Deb C to knit Sally Melville's Little Black Vest starting July 7 - Learn great techniques and its a fun knit. We all tried it on when Sally did her workshop - Flattering on all shapes and sizes S to 2X..
Heartwood Cape with Debbie starts July 10
What's New
Unicorn Tails from MadelineTosh
---

52 yard skeins of Tosh Merino Light for color work, striping, hats and more.
---

Shibui Silk Cloud and Kavo has been restocked
---
New LaviShea scents & packaging - We love these lotion bars
---
New from dellaQ - Double Point Needle Cases that HOLD everything in Sllk or Cotton
---
What's On Our Needles?
Just off the needles and in the shop: Dandelion Wrap knit in Tosh Dandelion and...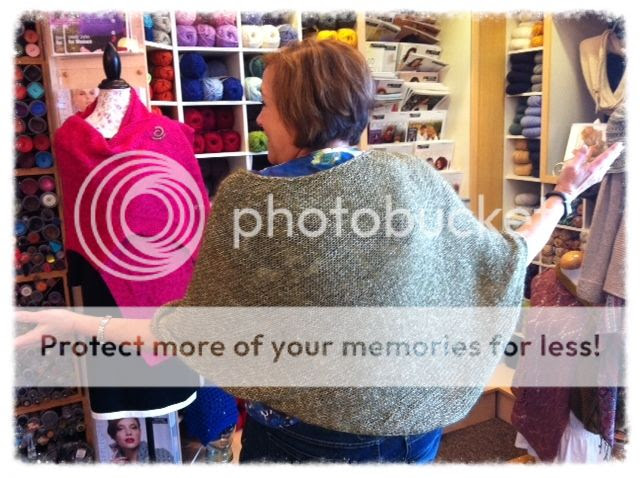 ...Shibui Silk Cloud with I-cord trim in Shibui Cima: A new AT design.
Angel is knitting her 2nd Anniversary Wrap in Shibui Silk Cloud & Berroco Captiva - YUM - Working on a grey Wrap and a purple one is next she says.....
---
FREEBIES & RESOURCES
Barmouth knit in 1-skein of Rowan Silkystones.
Or grab a skein of Swans Island to knit the Lattice Cowl

I am off to spend the weekend with Austin - HE WILL BE 2 on Saturday...Can't wait...Won't get much knitting done..but enjoy lots of hugs and kisses.