Open Thursday, Saturday & Sunday normal hours.
The first of many new boxes of yarn arrived today. 15 cartons - ALL LARGE
SO MUCH FUN - Hope to get stuff on the shelves by next week.
What's On Our Needles?
Almost to the Ginkgo portion on my Ginkgo shawl

I started the Lullaby for grandchild # 2 this week Each stitch is knit with love!



Join Deb C to knit Sally Melville's Little Black Vest starting July 7 - Learn great techniques and its a fun knit. We all tried it on when Sally did her workshop - Flattering on all shapes and sizes S to 2X..

Heartwood Cape with Debbie starts July 10.
Learn to Knit your FIRST SWEATER with Deb: 4 sessions starting July 8: 3-5 pmAre you a new knitter ready to increase your skills by knitting your first sweater? You can choose between Harvest, a cardigan, and Flax, a pullover. As with all patterns in the collection, both projects are sized from newborn to 4XL!

Join Sandy to CROCHET a HEADBAND with a FLOWER - SO cute and 1, 4-hour session
Saturday, July 12: 12-4 pm

Join Deb for a Double Knitting Skill Builder Class - 1 session Sunday, July 13: 12-3 pm
DO you have a project to FINISH or want to start a new project - JOIN Deb for WIPs (Works in Progress) This 4 hour class is offered monthly and July has openings from 10 am-2 pm on Saturday July 12.
FREEBIES & RESOURCES

Align, a lightweight, lace cowl with arrowhead-shaped motifs, is perfect for summer. Knit in worsted weight yarn
Still love the Modern Quilt Wrap knit in Kid Silk - What a fun way to anticipate the fall.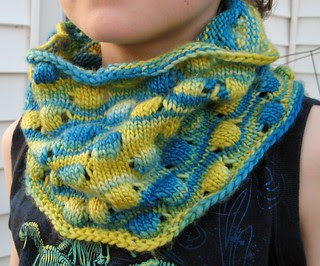 Mind the Gap knit in 1 skein of TOSH DK..Think Gift Giving
Love TO-Ji - lots of scarves, cowls knit in the round (no purling) with simple color changes that make big statements
Happy Knitting and have a Safe Holiday Weekend!
What's New

Great article on Laura Bryant of Prism and some fabulous new designs. Check it out on Vogue Preview page.
---
---
Botanical Knits 2 is a sequel to Alana Dakos's popular Botanical Knits book published in 2013. In this follow-up collection, traveling cables, organic textured stitches and lacy stitch patterns make a reappearance. From the cables of a heavy sweater coat to the delicate stitches of a lace shawl, the essence of plant life is worked into each of the 4 sweaters and 8 accessories included in this book.
---
Pom Pom is a quarterly, collectable publication based in London, UK for smart, creative types who like knitting patterns with a modern aesthetic, great photography and interesting writing. We're also into lots of other types of crafts and of course music, fashion, art, food and just generally making the world a little more beautiful with the things we make!
---
The Best of Liberty Wool pattern book (so far) This book contains accessories and garments. We have LOTS of Liberty Wool Prints. This superwash yarn is fabulous to knit.
---
Maluka is our project of the month. Only takes 1 skein of Misti Alpaca Pima Silk
Pima Silk 15% off for Knit Club Members- It pays to belong!
---

Love these Turning Leaves Handwarmers knit in Alchemy Tweedy
---
Babe is a new Chunky Soft Cotton/Acrylic Yarn with great pattern support from Jenny Watson & a FREE PATTERN from our local Sales Rep Paul Neary. Great Blanket pattern.
---
NEW SAMPLES PROVIDE GREAT INSPIRATION

Leanai 2 skeins of Rylie

Halligarth knit in fingering weight: Malabrigo Finito Or Tosh Dandelion
Afrato 2 skeins Malabriogo Finito (pattern free with yarn purchase)

Dancette knit in 2 colors of Vail (hand dyed & solid). Hand dyed is exclusive at AT. Great pattern is knit in the round (no purling).
So easy and fun.