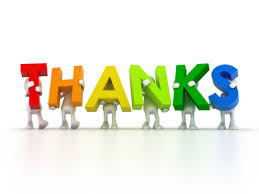 The first of many new yarns are beginning to arrive. This week we welcome a few from Plymouth and from some of our smaller vendors as well. We are restocked our basics and "best sellers," too. In the next couple of weeks stay tuned for some big changes that will involve YOU, our customers.
Thanks to all for your patience as we work through the kinks in our new register and point-of-sale system. In the last 2 weeks there have been glitches and we are thankful to each of you for being patient as we ensure that your data is safeguarded and up-to-date.
Knitting & Crafting ARE GOOD FOR YOU & YOUR BRAIN
"Knit one. Purl one. Knit one. Purl one. Knit one. Purl one. The rhythmic and repetitive nature of knitting is calming, comforting and contemplative. It's not a stretch for you to imagine knitting as a mindfulness practice, or perhaps a form of meditation." Check Out the Research!
We are posting this link on the benefits of knitting that was published recently in Yarn Market News and by the Craft Council on our website. It should be up in a couple of days. Read and enjoy. I wonder if I can deduct my knitting as as a much needed prescription. Might be worth a try? This logic works for me!


Heartwood Cape with Debbie starts July 10.

Join Sandy to CROCHET a HEADBAND with a FLOWER - SO cute and 1, 4-hour session
Saturday, July 12: 12-4 pm

Join Deb for a Double Knitting Skill Builder Class - 1 session Sunday, July 13: 12-3 pm
DO you have a project to FINISH or want to start a new project - JOIN Deb for WIPs (Works in Progress) This 4 hour class is offered monthly and July has openings from 10 am-2 pm on Saturday July 12.

Freebies & Resources
Love this Transitions Stash Buster. I often have leftover fingering hand-dyes when I finish a shawl. And usually I knit in similar tones..so this is fun. Grab your leftovers, stop in and we can find you a skein to tie it all together to KNIT the perfect All-Seaon Shawl.
Free this month only is the Sogno Di una Notte di Mezza Estate Shawl - lovely in Rowan Denim or Cascade's Ultra Pima (solid and variegated). Both are a fabulous knit.
Pattern is a little tricky to print in English. I suggest registering at Crowdknitting.com and then you can download it in English OR stop in and grab some yarn and we can help you get your copy.
Check out the Turquoise Summer Shawl - only 600 yards of DK weight - Scrumptious in Mad Hatter, Tosh DK, Baah Aspen, LaJolla
Happy Knitting or Crochet. Just stitch away....Remember It's GOOD FOR YOU!
What's New
NEW Batch of ANGEL original Project Bags are here.
---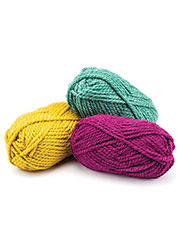 Encore Mega has arrived. This is a fabulous super bulky, machine-washable yarn from Plymouth. An acrylic-wool blend, it is soft but durable and has a loftiness that is sure to have your next project flying right off the needles! Perfect for prayer shawls and kids garments as well as accessories.
---
Plymouth's Stella JacQ is the worsted weight version of Knit Col which we love. It is self-striping and the colors are fabulous. Knit colorful striped garments with an easily achieved jacquard effect using this 100% superwash merino wool from Adriafil. Working in simple stockinette, you will get a stunning 8-color pattern in no time!
GINA, the yarn that self-stripes with a long color repeat is restocked and there are new colors too. Gina is a worsted weight wool. Check out the Basic Garter Stitch Kimono done in a self-striping yarn It's Amazing. From basic and a little boring to WOW. Gina is reasonably priced at only $6.50 a skein.
Stripes and zig zag patterns continue to be popular. Love, love the Amalfi Poncho...A perfect knit in Classic Elite Liberty Wool-a new knit in new colors.
---
New from Frabjous Fibers - Wonderland 5 packs for the Down the Rabbit Hole gradient shawl. Yarn & pattern are in kits for easy grab and go projects.
---
OR grab a Wonderland Pack & Knit Up Spearmint Tea - LOVE IT!
---

What's On Our Needles?
Just off Fey's needles is the Crochet Rainbow Ripple Blanket - Knit in Encore -PERFECT for that special baby or child in your life.
I am through the Hush Baby, Sleep Baby on my Lullaby blanket...Now for 60+ rows of 576 stitches each round in feather and fan....