Thanks for all the nice comments on the birth of my granddaughter McKinley Marie. She is healthy and beautiful and she and mom and dad are doing well. It makes you really appreciate life when you see a little one so adored who smiles and responds to your hugs and words. I can't wait to share yogurt ice cream for breakfast and lots of adventures. Her cousin Austin is coming at the end of the month and it will be delightful to have them together for lots of hugs and fun. Newborn pictures are tomorrow and I finished the blanket AND a couple of hats.
I can't wait for her to fall asleep on my knitting.
We continue to receive LOTS of new stock. The UPS guy stopped in one day last week week and peeked his head in to Angel and said he just wanted to say "Hi" because it was the only day in the last several weeks that he hasn't had to pull out his dolly to load all the boxes into the shop. TOO CUTE.
What's On Our Needles?
On Angel's needles, "Inspired Stole" knit in Frabjous Mad Hatter Sport - I think she would like to sleep with this yarn..or maybe does...She is using tones of grey..oh so lovely
BUT she is dreaming of Seiklus Shawlette using one of the fingering weight hand dyes.

Deb starts teaching the Goblin Hat, Thursdays, August 20, 27 & September 3
Want to try colorwork? Join Deb to knit "Pigment" - 2 sessions starting August 21 & 28; 11 am- 1 pm This class is held over the lunch hour. Sneak out for a knitting class!
Each month Deb has a "Works In Progress" class. Join her on Saturday, August 23 for this 4 hour class. Start a new project or finish something on your needles. Grab a friend and enjoy knitting with a small group. Each 4 our session is $30. What a deal!
FREEBIES & RESOURCES
Love the NOVI HAT - a crochet project that is sure to be a hit - only 192 yards of aran weight yarn
Still like to work blocks - Check out the COLOR BLOCK BLANKET - knit with bulky yarn.
Watermelon purse is perfect for your change or for a little miss to keep her "stuff" in!
IMAARAT would be lovely in 1 to 2 skeins of Baah Lajolla, Tosh Dandelion, or Anzula Dreamy! I like the shape on this shawl and the pattern work.
Don't forget to SHOP SMALL this August & receive a $5 credit on up to 3 purchases @ Amazing Threads

What's New
Every week we add new samples to the shop knit by a cadre of knitters. I am indebted to those who share their time and talent with me and the shop. Their samples provide GREAT inspiration. Thanks to Sandy, Mary, Liz, Margaret, Carol, Angel B, June, Angel, Lindsey, Debbie, Deb, Michelle, Judy, Mary Ann, Sabrina, Tolu, Suzanne, Cindy, and I am sure I forgot someone as it is late. Please know how much you are appreciated by everyone who touches your samples.
---
Lova Fan is on the shelves - Love this new self-striping yarn in team colors: - knit or crochet great caps in the colors of your very personal favorite football team! Due to printed stripes effect, the stripes are created automatically while knitting – without complicated color changes.
---
Get the school & sports team spirit: Go Gophers, Vikings, Maple Grove, Osseo, Champlin, Wayzata - so fun.
---
Babe Chunky Softcotton in solids and multi-colors can be combined to make a great Babe Softcotton Chunky Chevron Blanket that knits up quick on size 10 needles. Choose either the 4 or 6 skein version. Pattern designed by local designer Paul Neary. And he is here teaching this too!
---
2 NEW GREAT yarns from Trendsetter have arrived. La Furla Metal & Duchess
LaFurla Metal is FUR with GLITZ - we all need a little sparkle!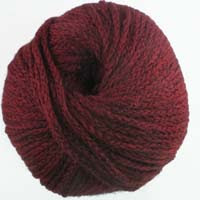 Duchess is a Cashmere Merino Blend that knits at 4.5 sts to an inch and is SCRUMPTIOUS - a squooshy-soft blend of wool & cashmere in a lovely range of heathered solids. Duchess is a chainette constructed that lends itself well to a multitude of projects, from sweaters to cozy cowls to blankets.
---
Mariette from Schachenmayr Select is great for hats, cowls, scarves, and more. A little bead in the yarn add sparkle to your knits.
---
Rowan Finest has arrived in 12 colors. This is an extraordinarily soft blend of extra fine merino wool, cashmere and alpaca. Finest is a fingering weight, 4-ply yarn in elegant solid colors. This is a great yarn for next-to-skin projects like cowls, sweaters and shawls.
Fourteen elegant designs by Sarah Hatton were created with a modern feminine feel which are perfectly suited to this soft classic yarn. The collection features neat cardigans and sweaters along side colourwork, gloves, cables and knitting on the round.
---
Big Wool Colour is on the shelves as well. I love the quick to knit accessories!
---
Rowan has added a "fur" yarn this year and it is great when knit alone or as an accent.
---