EVEN WITCHES KNIT!

We had a fabulous weekend with Sandy Barnes from Shibui and Jane Slicer Smith
with SigKnits & Trendsetter yarns. Thanks to out customers for making each event so fabulous. Your love of fiber and design is inspiring. We got to see a new fiber from Shibui that is perfect for spring and all season-wear as well. Yes, I know we have barely touched the fall and winter seasons and already spring yarns are being introduced. It is great to be a knitter or crocheter in today's world of fibers.
New Books & Magazines
Check out some great new books for fall. Love the hats and mittens in several new books and am intrigued by Twigg stitch. I am pouring over the Holiday Hats for Babies with McKinley in mind and have to admit that the Christmas Crochet is a bit intriguing.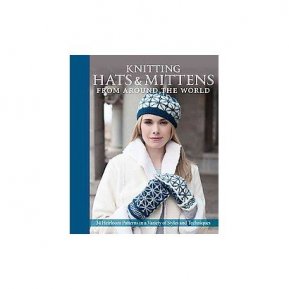 Malabrigo Book 7: Rasta in Brooklyn is in STOCK
&
SO IS RASTA
Heron,

a New Zealand Merino & Possum blend has arrived. We add this to the other Zealana yarns we have added this year. The blends with New Zealand Possum are light, yet very warm. The Bradley Hat takes only 1 skein of Zealana Air. Order 1 skein and receive a free pattern
One of our BEST SELLING Yarn Tasting Projects is the Malabrigo Silkpaca Scarf. Grab a kit for yourself in the shop or on-line. Just click Malabrigo above!
What's On OUR NEEDLES?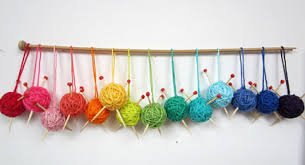 I am finishing pumpkin hats for Austin & McKinley this week in celebration of the wonderful fall season. Also finished Gingko Shawl & 1 of 2 new hat designs for My Mountain. Busy knitting week for me.
Angel is still working on her Poems & Robes - with a deadline of our retreat in a couple of weeks. She also finished 2 fabulous new hats for our Giftables event on Sunday, November 3.
UPCOMING CLASSES & EVENTS
Sweet Lavender Bag
Our next BIG EVENT is

"Giftables"

on Sunday, November 3: 12-4 pm.
We have created more than 20 NEW samples that can easily be completed before the beginning of our gift-giving season. We will have NEW models, prizes, & refreshments, too. AND the staff will be DRESSED for the event - Come for INSPIRATION & FUN!~
Join Michelle for a 3 session Knit-Along (KAL) on Sally Melville's L'Enveloppe starting Sunday, October 26 from 12-2 pm. This has been a hot project in our shop and this is your chance to join a group knitting on the same project. KAL is free. Yarn must be purchased at Amazing Threads.



CLASSES with OPENINGS~


Wavelength starts Thursday, October 20 with Deb. This fabulous little scarf is a fun knit and can be made small to big. Great techniques in this scarf



Gansey Headband starts Saturday, November 1 - great class to learn texture and get ready for a MN winter. Great gift project.

Join Sandy to knit Bea's Slippers - another great gift idea starting Sunday, November 2 - 2-4 pm

Finish those PROJECTS in WIPs..with Deb Sunday November 2, 12-4 pm

Choose to knit the Owls or Owlet (CHILD OR ADULT) Sweater starting November 3 from 6-8 pm


To Down Trapeze Sweater - the perfect sweater with leggings starts Tuesday, November 4: 4-6 pm


Join Sandy for the Free HELP DESK this Sunday, October 26 from 12-2 pm if you have questions or need help on projects purchased at Amazing Threads. Help Desk is provided for quick fixes or when you are "stuck" on your project and need a bit of help to continue. The HELP DESK is not a class.
Freebies & Resources
Love, Love, Love the new Noro Woven Stitch Shawl by Z Apasi. It only takes 2-3 skeins of Noro Silk Garden or Silk Garden Solo.
Since I finished my Gingko in the luxurious Finito from Malabrigo..I am contemplating a new Gingko in Tosh Light. - 1 skein and it is lovely~
Since Austin was born I have had so much fun knitting hats and mittens. Here are a couple of cute pumpkin hat patterns sure to please kids of all ages. I knit them in Plymouth Superwash Merino - fabulous yarn for accessories and garments.
Can't wait to try on the new HATS on my two WONDERFUL grandchildren. I get to see them BOTH this week.

11262 86th Avenue North
Maple Grove, MN 55369
763-391-7700