The Fall has been Amazing in Minnesota this year. I just can't believe that October is almost gone. Halloween on Friday, our

Giftables

Event on Sunday, our Grandview Retreat next weekend and before we know it, it's THANKSGIVING. WHOOSH..its as if a big gust of wind has ushered in the fabulous fall knitting season.
As the leaves fall I happily shift my energy inside. I review my queue of knitting projects and look for inspiration in the colors and textures of the of the fall yarn selections. The choosing is always such an enjoyable part of the process.
Options for a perfect fall garment is the

Chill Chaser Poncho

. This quick to knit design is knit from the top down in Rowan Chunky Alpaca (choose from 6 colors) - a 5 skein project that can be completed in a weekend. My design is free with your 5 skein purchase of Rowan Chunky Alpaca.
Chill Chaser Poncho

Join us Sunday, November 2 from 12 - 4 pm for our
ANNUAL GIFTABLES EVENT.
Our cadre of elves and staff have stitched furiously to bring you more than

35, YES 35, NEW & Quick to Knit or Crochet Projects

Perfect for the gift giving holidays soon to be here. All are 1, 2 or 3 skein projects. CiD,
, our star LOCAL DESIGNER will have a brand new pattern which will be featured at the event as well. Knit for someone you love or for yourself.
Join us for treats, sign up for door prizes (gift cards to the shop) & BECOME INSPIRED. Come on in and feed the creative YOU~
HiKoo Kensington

has arrived. The big brother to HiKoo Kenzie. A fabulous blend creates a fabulous knit. An incredible new fiber from HiKoo®, Kenzington is an aran weight, woolen chainette which creates a springy, lightweight yarn with generous yardage. Inspired by its cousin Kensie, Kensington is a blend of 60% New Zealand Merino, 25% Nylon, 10% Alpaca, 5% Silk Noils. With amazing stitch definition and subtle tweediness, it will add a beautiful hint of texture to both simple and more complex stitch patterns.
LOVE LOVE LOVE the feel of this yarn knit~
Thrum Mitten Kits have arrived from Fleece Artist in 3 different fiber combinations. We have a wide variety of colors & Thrum Mittens are the warmest mittens. A little "putsy" to start but once you get your rhythm it goes quickly. Join Deb for a class starting Perfect for a Minnesota Winter
Berroco Ultra Alpaca Chunky has been restocked. The Robes & Poems has been a great hit this fall. Perfect to chase away the chill.
New Books & Magazines
What would Jane knit? Inside Jane Austen Knits 2014, you will find a stunning collection of 27 inspired projects to knit.

Explore the world of Jane Austen through this collection of gorgeous knitting patterns, inspired by the characters and places of her novels. Packed with knits perfect for the country to knits perfect for the manor, you will find stylish patterns to knit and wear today.
Love Catherine's bonnet

What's On OUR NEEDLES?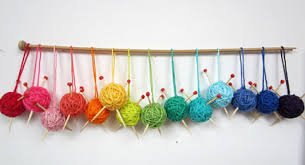 Tolu is knitting "Wharf" in Berroco Folio from Rowan Magazine 55
I am working furiously on a short row scarf for the November Pattern of the Month, courtesy of Jane Slicer Smith - designer extraordinaire
Mitten Love is a great pattern and knits up quick in Super Bulky Rasta
UPCOMING CLASSES with Openings

Gansey Headband starts Saturday, November 1 - great class to learn texture and get ready for a MN winter. Great gift project.
Join Sandy to knit Bea's Slippers - another great gift idea starting Sunday, November 2 - 2-4 pm

Finish those PROJECTS in WIPs..with Deb Sunday November 2, 12-4 pm

Choose to knit the Owls or Owlet (CHILD OR ADULT) Sweater starting November 3 from 6-8 pm


Top Down Trapeze Sweater - the perfect sweater with leggings starts Tuesday, November 4: 4-6 pm

Learn to Knit with with Deb Coder in 4 sessions starting Wednesday, November 5, 12, 19 & Dec. 3 from 4-6 pm. Students will make a hat and/or a cowl during the 4 week session.


Knitting Mistakes got your stumped? Join Sandy for a 1 session class: Correcting Mistakes on Sunday November 23 from 12-2 pm.
Join Sandy for the Free HELP DESK Sunday, November 2 or 16 from 12-2 pm if you have questions or need help on projects purchased at Amazing Threads.

Freebies & Resources
Grab a skein of hand dyed fingering to knit up these wonderful Elin Fingerless Gloves




Grab a skein of the new Kensington to knit up theses Apothecary Cuffs - PERFECT!~




Check out Silly Podsters with flap for hands & a separate flap for the thumb
Rios is perfect to knit this pair~



Wishing you all a HAPPY HALLOWEEN - Spent the weekend with Austin & family and my little McKinely picked me up at the airport yesterday. Nona LOVES them both so much
Austin as Mickey
McKinley in Austin's Hat. I am making her one, too


11262 86th Avenue North
Maple Grove, MN 55369
763-391-7700