We had a fabulous retreat last weekend @ Grandview Lodge. We enjoyed great food, friendship and shared our passion for knit and crochet.
A picture of some of our Tuesday Night group enjoying the retreat ~



VOTE for Amazing Threads in the My Mountain LYS Contes
t.
CLICK HERE
I designed the Aviator Ear Flap Hat for children through adult size. The kids hat is featured on the voting page but I designed an ADULT size in BLAZE ORANGE, as well. You can vote for us once per day. We really want to win this contest..great perks for the shop and our pattern will be featured in a free e-book. SUCH FUN! Help us by voting once each day

NOW THROUGH SUNDAY, November 23.
We are so excited to showcase local designer, Josh Ryks, known as Swordofaknitter. I embedded a link so you can check him and his designs out on Ravelry. He is obsessed with shawls and has designed quite a few. We are pleased to have his designs showcased in a trunk show at the shop this week. Stop in and check out his work - Amazing~

REGISTER for this year's American Express Shop Small Business starting November 16 @
American Express
Just in from Classic Elite yarns is Tiverton Tweed.


Love, love. this new alpaca, all in naturals. Classic Elite has just published a freebie (Mesh Scarf) for this yarn and it is a quick knit, too. I also LOVE the Sydney pattern in this yarn, too! THINK HOLIDAY GIFT GIVING NOW!
Mesh Scarf
Sydney
What's On OUR NEEDLES?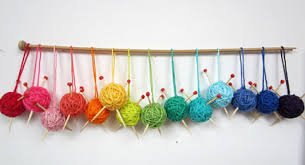 Just finishing a new hat for my Mini M&M, McKinley..So fun to insert some ribbons.
Angel finished her Robes & Poems..just in time for the retreat..
Just off Suzanne's needles are cowl & wristers trimmed in fur - available as an ebook - Frost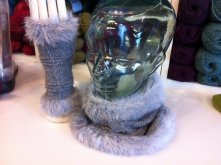 UPCOMING CLASSES & EVENTS
Thrum Mittens are the warmest ever. Join Deb for this On-Demand Class: Thursdays, November 13, 20 & December 4: 6-8 pm
Register on-line or at the shop. We have great new Thrum Mitten Kits in from Fleece Artist/Hand Maiden.
Knitting Mistakes got your stumped? Join Sandy for a 1 session class: Correcting Mistakes on Sunday November 23 from 12-2 pm.


Learn to Knit with Deb, starting Wednesdays December 10, 17 & January 7 & 14
Change Of Heart Cowl with Sandy starts Saturdays, December 6, 13, & 20
A perfect holiday gift for both new and experienced knitters.

Join Sandy for the Free HELP DESK Sunday, November 16 from 12-2 pm if you have questions or need help on projects purchased at Amazing Threads.

Kaffe KAL Continues on Wednesday November 19; L'Enveloppe continues Sunday, November 16: 12-2 pm



Freebies & Resources


Great freebies from Schachenmayr this week.

Cap & Wristers done in Merino ExtraFine
Sport or DK


Cable Mittens

Op Art Blanket in Worsted




Great Fingerless Gloves "Ruins," Perfection Plymouth Superwash Merino




Andromaque, a great knit in solid or semi-solid fingering




Love these crochet containers -3 times 5 by Maria Zukowska


Happy Stitching~



11262 86th Avenue North
Maple Grove, MN 55369
763-391-7700