Courtesy of my friend Sue
Happy Thanksgiving
This marks the official beginning of the Holiday Season.
The Holiday's can be very stressful
.
Take time to be thankful for friends and family AND take a little time for YOU!
Holiday Hours:
We will close at 6 pm on Wednesday November 26 & OPEN on BLACK FRIDAY AT 8:30 AM WITH GREAT SPECIALS.

Black Friday discounts apply to full price, in-stock merchandise ONLY. Not valid on previous purchases, gift cards, sale yarn or Samples. Discount cannot be combined with any other discount or coupon. Discounts are final sale
HUGE HUGE HUGE SAMPLE SALE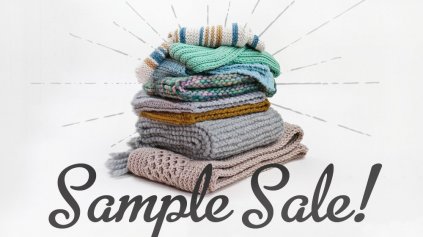 The classroom will be full of KNIT & CROCHET Samples: Hats, Mittens, Scarves, Shawls, Sweaters & MORE.
All Samples MUST GO - Clear the Decks so to speak & we have LOTS OF SAMPLES to SELL.
Knitwear Makes a Great Holiday Gift
WE are Small Business! Register your American Express Card and receive up to 3 - $10 credits for shopping LOCAL with your AX Card
Marblz Needle Set- Limited Edition
ChiaoGoo Red Lace Needles have been RESTOCKED
What's On OUR NEEDLES?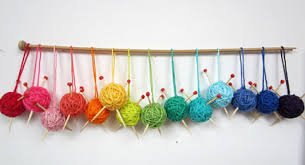 I am finally back to knitting for more than 20 minutes. I wrecked my thumb on some large needles knitting a hat..and not being able to knit is HORRIBLE.
Working on Boot Toppers for the shop - Got one almost done last evening..
UPCOMING CLASSES & EVENTS
.


Need to get your holiday gift knitting done in SECRET or just want to get away to knit. Sunday December 14 & 21 we will offer OPEN HOLIDAY KNITTING 12-4 pm. Grab a project and come on into the shop to knit. Get your gift giving knits done with others who share your passion.





Need an Expert?

: Deb is doing her Works In Progress Class on Sunday, December 7: 12-4 pm $30
Deb is one of our "expert" teaching staff. Need help on a project or want to start something new? This is the class for YOU. Just think! 4 hours of uninterupted knitting



Learn to Knit with Deb, starting Wednesdays December 10, 17 & January 7 & 14
Change Of Heart Cowl with Sandy starts Saturdays, December 6, 13, & 20
A perfect holiday gift for both new and experienced knitters.

Join Deb to knit the Fjord Wristers starting Saturday, December 6 - Finish in time for Xmas gift giving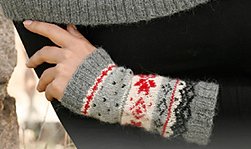 Join Sandy for the Free HELP DESK Sundays December 7 & 21 from 12-2 pm if you have questions or need help on projects purchased at Amazing Threads.
Freebies & Resources
How About a Night Cap???


Three Cheers - Grab some Ella Rae as these are slightly felted.



Girlfriend Cowl - Only 2 skeins of Mariette - a quick knit




#150 Holiday Hat - 1 Skein Rasta or DeAire
a Chunky Moebius Cowl - any super bulky: Rasta, DeAire & more

Languine - Purchase pattern: 2 skeins DeAire


A wonderful husband, daughters, son-in-laws, grandchildren and great friends. A wonderful job, a great shop, and fabulous staff. And so much more....


11262 86th Avenue North
Maple Grove, MN 55369
763-391-7700