14 days until Hanukkah - December 16, 2014
22 days until Christmas


It's time for the ANNUAL Holiday Gift Giving Countdown & all of our staff and teachers are ready to help you "get it done" in time for gift giving. Angel and staff are transforming the floor to inspire your holiday gift knitting and we have scheduled classes and FREE knitting time to help you get it DONE! Check out WIPs this coming Sunday and time and space provided for you Sundays, December 14 & 21 as well.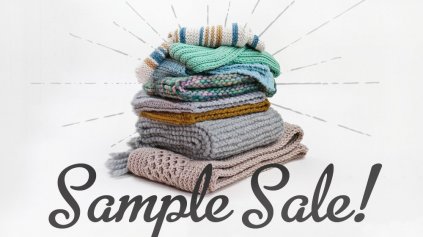 The classroom still has LOTS of KNIT & CROCHET Samples: Hats, Mittens, Scarves, Shawls, Sweaters & MORE.
All Samples MUST GO - Clear the Decks so to speak & we have LOTS OF SAMPLES to SELL.
Knitwear Makes a Great Holiday Gift
Dream Club December released using a new and softer Merino in the Classy yarn line:

Alexandra (knit) and Andrea (crochet)

by Melissa Leapman. She has created two beautiful designs to accompany this month's special Dream Club yarn. In addit
ion to the standard knitting pattern, for the first time we are offering a crochet option! Both designs are gorgeous cowls that look stunning in the greens, blues, and golds found in the December colorway.
GIFT CARDS

make great holiday gifts. Shop Now (December 2-24) and receive a $15 in Yarn Bucks good January 2-15, 2015 on any product purchase.
Shibui Staccato has been RESTOCKED

- Most colors now available for more Fox Paws Kits
Malabrigo Silkpaca & Rios has been restocked!
Perfect for the Sur Scarf~
Some new colors of Zauberball Crazy arrived this week - perfect for 1 skein projects
New Books & Magazines
Winter Lace features lace designs for all skill levels
Fabulous designs by Yumiko Alexander
Madder Anthology I
What's On OUR NEEDLES?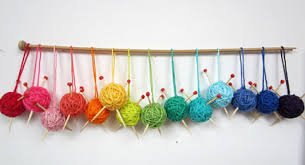 Just finished the Cliona Beret in Fazed Tweed. Easy and quick knit - only takes 2 skeins. Free pattern with purchase of 2 skeins of Fazed Tweed. Pattern free to our Knit Club members as Pattern of the Month for December. An easy project for gift knitting, too. Check out the colors HERE and order 2 skeins on-line! Thanks to Beth for modeling.
UPCOMING CLASSES & EVENTS
Need an Expert?

: Deb is doing her Works In Progress Class on Sunday, December 7: 12-4 pm $30
Deb is one of our "expert" teaching staff. Need help on a project or want to start something new? This is the class for YOU. Just think! 4 hours of uninterrupted knitting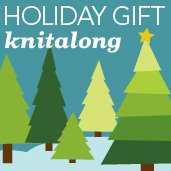 Need to get your holiday gift knitting done in SECRET or just want to get away to knit. Sunday December 14 & 21 we will offer OPEN HOLIDAY KNITTING 12-4 pm. Grab a project and come on into the shop to knit. Get your gift giving knits done with others who share your passion.

Learn to Knit with Deb, starting Wednesdays December 10, 17 & January 7 & 14
Change Of Heart Cowl with Sandy starts Saturdays, December 6, 13, & 20
A perfect holiday gift for both new and experienced knitters.

Join Deb to knit the Fjord Wristers starting Saturday, December 6 - Finish in time for Xmas gift giving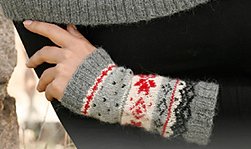 Mark your calendars NOW for the January Knit-Along with Deb C. Beginning on January 1st, 2015, Michelle will slowly release the pattern for Endgame ... a gorgeous cabled scarf, worked out of 3 or 4 skeins of HiKoo's® Kenzie yarn.

KAL Dates: Sundays, January 11, 18 & 25

This mystery KAL introduces new stitch patterns and techniques that are all supported with FREE video instruction. And of course, there will be plenty of chances to win fabulous prizes.




Join Sandy for the Free HELP DESK Sundays, December 7 & 21 from 12-2 pm if you have questions or need help on projects purchased at Amazing Threads.



January Classes

SIGN UP NOW Click HERE

Brynja Beret, Huntley Hat, Shellseeker & Mix 31

Freebies & Resources
Odessa's Perfect Slouchy Hat to MATCH the Girlfriend Cowl
Both are knit in Mariette with just a hint of sparkle

Love the Lotus
Funky but CUTE!

New from Gina @ Alchemy: Seattle Cowl in Silken Straw & Tweedy

LOVE LOVE LOVE Alchemy & Gina and Austin of course, too

Buffalo Girls Headbands done in DK


11262 86th Avenue North
Maple Grove, MN 55369
763-391-7700