I feel more "in control" this holiday season than in past years. Not sure why? Thought I had most of my holiday shopping done but now I am second guessing myself. Go figure. Guess it is common with Type A personalities or maybe I am just a little OCD. Either way it all gets done. Holiday cards arrived today. YES, I just may get them done before January 2015. Gift knitting remains in the queue but I am even getting that done. YEAH! I love the holidays and try so hard not to make them stressful in order to enjoy family and friends and the sounds of the season. Take a minute to hear the music and enjoy the wonder. It comes but once a year.
6 days until Hanukkah - December 16, 2014
15 days until Christmas
The Holiday Countdown continues. Where has 2014 gone?
There is still time for Gift Knitting. Read on for new inspiration!
12 Days of Christmas SPECIALS
Our 12 day countdown begins on Friday, December 12 and continues through December 23
Each Day we will reveal the special on our webpage and on Facebook. Just Google AmazingThreadsMN on Facebook
Friday, December 12 - ALL BAGS 20% OFF
(in stock only)
Atenti, Walker, Chic-A, della Q, Lantern Moon, & all specialty bags
MEN & FAMILY SHOPPING DAY @ Amazing Threads on Sunday, December 21: 12-4 pm
MAKE YOUR LIST, CHECK IT TWICE - YOU know you have been NICE!
FREE Gift Wrapping & Extra Elves to HELP -

WE can keep your WISH LIST at the store for easy shopping!
We launch the newest design by Shibui,

"TEMPO by Antonia Shankland

" This fabulous cowl is a luxurious knit and is fabulous to wear! Knit in 2 colors of MAAI using a simple slip stitch pattern. It looks complicated but is a very easy knit as the slip stitch pattern looks like complicated color work. Simple click on TEMPO to order your kit which will ship on Friday.
Sample 1: Ash & Tar Sample 2: Pollen & Tar
2 NEW YARNS HAVE ARRIVED~
We are all in love with the new gradient and transition color yarns with long color repeats that make for interesting accessories & garments. In addition to Freia Ombre we now offer

Frolicking Feet Transitions, Gradient and Monochromatic-dyed yarns from Done Roving Yarns.

We have 10 colors in Frolicking Feet Transitions which are packaged in plastic cups and include 480 yards of fingering weight yarn. Check out the DONE ROVING website for samples of the yarn knit.
In the DK, 100% Superwash Merino we carry 500 yard cakes in Monochromatic dyed Gradients and 350 yard cakes in gradients.

TJOCKT Fat Yarns have ARRIVED ~ AND YES YOU CAN KNIT THIS UP QUICK on size 35 or 50 Needles!
Fatneck Cowl Pattern takes 250-300 grams and can be knit QUICK~
What's On OUR NEEDLES?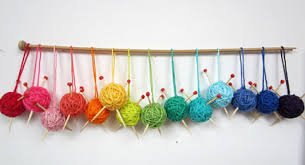 The staff just finished their SNOWMEN for our holiday wreath. Each of the staff knit their own version of the "Knitted Snowman Ornament." They all turned out so cute.
Angel has been a knitting machine! Just finished
   Ho Ho Ho! Hat...2 skeins Rowan Brushed Fleece   

Short Stack Neckwarmer out of 2 skeins Frabjous TweedleDeeDum yarn...quick 
knit!!! (Pro pattern)

FOR ME!  One pair of boot toppers done and 1 set of Salomas Seamless Slippers  - more to knit!

    
UPCOMING CLASSES & EVENTS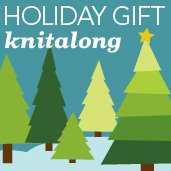 Need to get your holiday gift knitting done in SECRET or just want to get away to knit.

JOIN BOBBI Sunday December 14

& 21 we will offer OPEN HOLIDAY KNITTING 12-4 pm. Grab a project and come on into the shop to knit. Get your gift giving knits done with others who share your passion.

Learn to Knit with Deb, starting Wednesdays December 10, 17 & January 7 & 14
Mark your calendars NOW for the January Knit-Along with Deb C. Beginning on January 1st, 2015, Michelle will slowly release the pattern for Endgame ... a gorgeous cabled scarf, worked out of 3 or 4 skeins of HiKoo's® Kenzie yarn.

KAL Dates: Sundays, January 11, 18 & 25

This mystery KAL introduces new stitch patterns and techniques that are all supported with FREE video instruction. And of course, there will be plenty of chances to win fabulous prizes.


Join Sandy for the Free HELP DESK Sundays, December 21 from 12-2 pm if you have questions or need help on projects purchased at Amazing Threads.



January Classes

SIGN UP NOW Click HERE

Brynja Beret, Huntley Hat, Shellseeker & Mix 31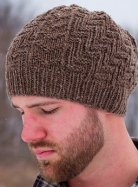 Freebies & Resources

Quick to Knit & Crochet Holiday Gifts - YES THERE IS TIME!

Staghorn Fingerless Gloves in Bulky (Cascade 128, Extreme, Malabrigo Mecha, Chunky Alpaca)




Rising Sun is perfect in any weight of yarn. YUM





Tri Rib Cowl knit in 3 skeins of Classic Elite Chalet or Chateau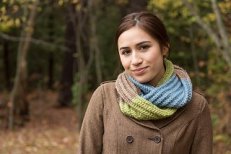 No Bobble Bobble Crochet Scarf
11262 86th Avenue North
Maple Grove, MN 55369
763-391-7700