The hustle and bustle of the holidays are in full swing. Food, laughter, parties, family, friends and shopping all fill our days and nights. I LOVE THE SIGHTS AND SOUNDS of the holidays. I love the holiday songs, even the old ones, too. A reminder to take time to enjoy this special time of year. Grab a cup of cheer, your needles and some fabulous yarn and take time for YOU.


TODAY IS THE DAY!
8 days until Christmas
12 Days of Christmas SPECIALS
Our countdown continues through December 23
Each Day we will reveal the special on our webpage and on Facebook. Just Google AmazingThreadsMN on Facebook
What to expect on Wednesday & Thursday this week!
MEN & FAMILY SHOPPING DAY @ Amazing Threads on Sunday, December 21: 12-4 pm
MAKE YOUR LIST, CHECK IT TWICE - YOU know you have been NICE!
FREE Gift Wrapping & Extra Elves to HELP -

WE can keep your WISH LIST at the store for easy shopping!
YARN POP BAGS ARE HERE!
Single, Double, Gadgety, Totable & Trekker

Large Glimraka Swifts have arrived! Umbrella

SWIFTS

are made from birch and the large swift which holds skeins up to 100″ around. They are constructed and finished to get the most appropriate surface for the yarn. These are the original Swedish made swifts and not an imitation.
Jilly from Dream in Color has been restocked
What's On OUR NEEDLES?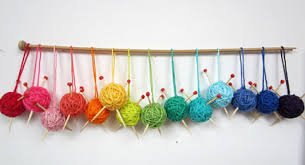 The Ryan Chunky Cowl is a cosy and lovely cowl whose interesting texture belies the simplicity of the pattern. Berroco Ultra Alpaca Chunky is a combination of alpaca and Peruvian wool that offers both softness and wonderful stitch definition. It combines a traditional knitting stitch and some basic ribbing and knits up quickly and easily. Using three different sizes of needles creates subtle shaping that allows the cowl to cover your shoulders while also being more tapered around the neck.
Just off the needles a new sample in Mecha with pompoms in Nube (roving) so Fun
Tintinnio Scarf


The Brynja Beret is hot off Deb Coder's needles. This project is an upcoming class starting January 5. The pattern is fun to knit and features a German twisted cast on (aka old Norwegian cast on) and stranded color work. She used three skeins of Noro Silk Garden Solo in soft colors.
Brynja Hat
UPCOMING CLASSES & EVENTS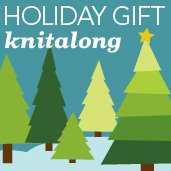 Need to get your holiday gift knitting done in SECRET or just want to get away to knit. Join us on Sunday, December 21 we will offer OPEN HOLIDAY KNITTING 12-4 pm. Grab a project and come on into the shop to knit. Get your gift giving knits done with others who share your passion.
Our next Learn to Knit starts Saturdays January 10, 17, 24, & 31: 10-12 You will learn to knit a cowl and a hat in 4 session!

January Classes

SIGN UP NOW Click HERE

Brynja Beret, Huntley Hat, Shellseeker & Mix 31

Huntley Hat starts January 8; Shellseeker starts January 10; Mix 31 starts January 8.


Mark your calendars NOW for the January Knit-Along with Deb C. Beginning on January 1st, 2015, Michelle will slowly release the pattern for Endgame ... a gorgeous cabled scarf, worked out of 3 or 4 skeins of HiKoo's® Kenzie yarn.

KAL Dates: Sundays, January 11, 18 & 25
CHECK OUT THE DETAILS ON OUR WEBSITE!

This mystery KAL introduces new stitch patterns and techniques that are all supported with FREE video instruction. And of course, there will be plenty of chances to win fabulous prizes from Skacel.


Free HELP DESK Sunday, December 21 from 12-2 pm if you have questions or need help on projects purchased at Amazing Threads.
Freebies & Resources - all can be knit by xmas~

LOVE Winter Morning - a quick holiday gift and perfect for a MN winter

Shifting Sands Scarf - perfect in Frabjous Mad Hatter Sport
More from Kalurah Hudson is the wonderful Frosted Pine - free til 12/31

Cocoon - Perfect & Easy in Rowan Cocoon
Great new Classic Elite knit in Chateau: Flor De Maio


11262 86th Avenue North
Maple Grove, MN 55369
763-391-7700