ONLY 5 shopping days until Christmas
12 Days of Christmas SPECIALS
What to expect on Saturday & Sunday
MEN & FAMILY SHOPPING DAY @ Amazing Threads on Sunday, December 21: 12-4 pm
MAKE YOUR LIST, CHECK IT TWICE - YOU know you have been NICE!
FREE Gift Wrapping & Extra Elves to HELP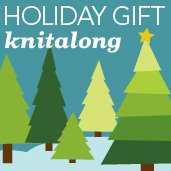 Need to get your holiday gift knitting done in SECRET or just want to get away to knit. Join us on Sunday, December 21 we will offer OPEN HOLIDAY KNITTING 12-4 pm. Grab a project and come on into the shop to knit. Get your gift giving knits done with others who share your passion.
Frabjous Mad Hatter Sport has been restocked FINALLY! Angel's favorite yarn is all full again. Come grab a skein of 2.
Blocking Boards are In-Stock NOW!
Unicorn Tails ARE FULLY Stocked again. Perfect for the Unicorn Scarf. We did it in 15 colors, 2 of each skein. Wonderful to KNIT, even better to WEAR
Our version uses 2 skeins of 15 colors!
Pattern & Yarn $155.00