JN

Wishing you all a very happy and Healthy 2015.
Amazing Threads will close @ 4 pm on 12/31/14.

We are CLOSED NEW YEARS DAY

Open Regular Hours Friday, January 2, 2015
The hustle and bustle of the holidays is almThe ost over! The holiday decorations are being boxed away. There is now time to complete projects that didn't make the gift giving deadlines. Start gift knitting early for 2015.
Lets DECLARE JANUARY IS THE MONTH TO KNIT AND CROCHET FOR YOU!
Each and every day new stuff arrives! Grab your gift cards and come in and shop. The staff are ready to help you find something to KNIT FOR YOU!
Wool People 8 Patterns are here from Brooklyn Tweed
CLICK to page through the look book
What's On OUR NEEDLES?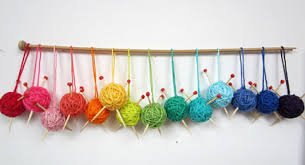 Finished the last hat for McKinley for this year and started KNITTING FOR ME! I love the look of the Unicorn Stripes Wrap..and we had 16 colors - SO I am again using my favorite yarn - Malabrigo Finito
Lovely to knit even better to wear!
bBaby Amanda Hat
Michelle C has just finished Spring Kerchief shawl using 2 colors of Malabrigo Silkpaca *Pattern is free, click on the title.
She used 1.5 of the damask (pink) color and 1 of the brown.



Mary Jane is just casting on "Namesake" in Hikoo Simplinatural by Michelle Hunter - We will be doing a knit-along..dates announced next week.
Squarshy Mecha Hat by Fey is looking good and Morag is on the home stretch with her Better Than Basic Pullover in Kenzie
UPCOMING CLASSES & EVENTS
Our next Learn to Knit starts Saturdays January 10, 17, 24, & 31: 10-12 You will learn to knit a cowl and a hat in 4 sessions!

January Classes

SIGN UP NOW Click HERE


Do you have unfinished projects? Are you stuck on a pattern? Do you want to start something new?



Join Deb for Works In Progress (WIPs) on Saturday, January 3: 10 am-2 pm ($30)

Brynja Beret, Huntley Hat, Shellseeker & Mix 31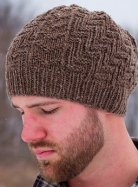 Bryna Beret starts January 5; Huntley Hat starts January 8; Shellseeker starts January 10; Mix 31 starts January 8.


Mark your calendars NOW for the January Knit-Along with Deb C. Beginning on Sundays, January 11, 18 & 25

Note class will meet from 12-2 pm each Sunday. this is a time change.



Michelle Hunter will slowly release the pattern for Endgame ... a gorgeous cabled scarf, worked out of 3 or 4 skeins of HiKoo's® Kenzie yarn.


CHECK OUT THE DETAILS ON OUR WEBSITE! This mystery KAL introduces new stitch patterns and techniques that are all supported with FREE video instruction. And of course, there will be plenty of chances to win fabulous prizes from Skacel.










Free HELP DESK on Sundays, January 11 & 25 from 12-2 pm if you have questions or need help on projects purchased at Amazing Threads.





Freebies & Resources
Knitting hats for Austin..has gotten me in the mood to crank out a few more.

Love Konnor & River's Hat
Perfect in Tosh DK
Free until January 2



Michael is a quick knit too in Rasta - a hat in an evening...

A quick knit for the guy in your life Man Love Glove

Perfect in Mad Hatter Sport




11262 86th Avenue North
Maple Grove, MN 55369
763-391-7700