Still at the National Trade show, our winter market in the South West..heading home tomorrow. Love to shop and be stimulated by all the sights and sounds on the show floor, but also love to get home and to the shop. I miss my nightly knitting routine, family, our customers, our staff and the shop full of yarn much of which want to knit.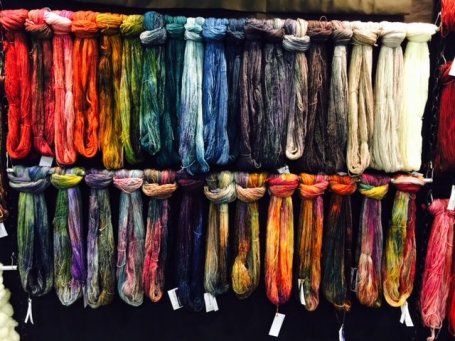 Simply Put

YARN is my PASSION

along with the process of knitting and everything thing that goes with it. I love to knit, I love to touch, I love to design...What a great time to be a knitter, spinner, weaver, crocheter, or creative artist..
Thanks for sharing our passion!
Here a just a few sneak peaks from this weekend!
All to arrive at the shop SOON!
Lots of Mid Season Yarns to freshen the shop and LOTS OF NEW Spring and Summer Stock, too!
Mechita, new from Malabrigo
New Projects from Cat Bordhi...so fun
Prism's new fur by Laura Bryant
New Designs by Gina @ Alchemy
The Chill Chaser Event was a BIG HIT -

Stop in to check out our NEW Samples
Here are just a few. The staff did a fabulous job with samples.
Loden Slouchy Hat & Cowl Riad Hat & Cowl Howl Cowl OR Hat
AT Life Saver 2 Scarf & Wurm Hat in Rowan Kid Classic & Vanessa Headband & Fat & Sassy Cowl
Cabled Bunny Hat In Kid Classic Sheep Heid in Cash Fine
New Colors of Vintage Worsted ARE HERE ~
MAD HATTER 5 Packs are all HERE!
What's On OUR NEEDLES?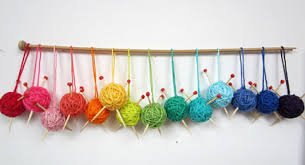 Suzanne is working on the Plaid Wrap in Chalet from Vogue Winter 2015
Greta is on Deb's needles for an upcoming class. The cardigan, designed by Sarah Hatton, with 3/4 sleeves and the slip-stitch details add interest and a bit of texture to this classic sweater. Rowan's Finest yarn is so soft and luxurious. The knitting is easy and fine-gauge fabric has beautiful drape. The time put into knitting this cardigan is worth the effort. She cannot wait to see this after blocking!
UPCOMING CLASSES & EVENTS
TWO NEW KALs CONTINUE THIS WEEKEND! EndGame & Fox Paws
Free but you must buy materials at Amazing Threads

Mark your calendars NOW for the January Knit-Along with Deb C. continuing on Sundays, January 18 & 25 from 12-2.
Michelle Hunter will slowly release the pattern for Endgame ... a gorgeous cabled scarf, worked out of 3 or 4 skeins of HiKoo's® Kenzie yarn.




Join Michelle for the Fox Paws Knit Along..do the shawl or a great scarf.
Continuing Sundays, January 25 and February 8: 2-4 pm.

Free HELP DESK on Sunday January 25 from 12-2 pm if you have questions or need help on projects purchased at Amazing Threads.
Freebies & Resources
Classic Cowl from Purl Bee

Grab a skein of Frabjous March Hare Worsted or Plymouth Superwash Worsted..

Both are YUMMY



Rainbow Slouch Crochet Choose a self striping variegated or change colors..


Simple Lines: Perfect in any fingering solid or tonal

11262 86th Avenue North
Maple Grove, MN 55369
763-391-7700