Skip Navigation
Website Accessibility
Amazing Threads: Baby/Child Event Sunday, Shibui Trunk Show, Class Schedule .....
BABY & CHILD EVENT is this Sunday, March 22 from 12-2 pm.


AND, of course I had my McKinley & Austin as inspiration, too!




The staff and our fabulous cadre of sample knitters have been knitting and creating since January for our Baby & Child Event. We will have LOTS and LOTS of NEW Samples ...and tiny objects knit and crochet up quickly.

Join us to be INSPIRED.




Oh, What a FABULOUS Yarn Tasting we had on Friday.

More than 20 projects with all different price points. The following are a few of our top sellers!
Projects are still up in the store & CONGRATS to Deb Robbins


who won the GREAT KNITTING BAG
Twiggy, my newest design is a combination of Shibui Twig & Silk Cloud. A light weight Simple stockinette construction trimmed in a 3 stitch I-cord. The perfect weight for spring and cool summer nights.
Skipping Stones Shibori Wrap
Soulmate Shibori
Nautilus Wrap
We had 3 great projects from Alchemy all of which were great hits with our customers

Phoebe Cape knit in 5 skeins of Noema. Perfect for spring, summer and fall.

Mira Cole of Baah Yarns created Color Play Cowl kits containing her scrumptious yarn which were a hit as well. Every kit is different, no 2 alike. Choose from multiple color combinations.
Enjoy 15% OFF All In-stock Shibui Yarns Today through Sunday, March 22 in the SHOP or ON-LINE

MERINO ALPACA is 30% OFF THIS IS MY FAVORITE ALPACA Blend and it DOES NOT SHED. I will miss it..hope I stashed enough!
Array: 3 skeins Merino Alpaca & 2 Staccato
Blurred Lines 8-9 skeins Merino Alpaca
Shibui Trunk Show at the shop NOW through March 22: See all of the garments for Spring Summer 2015
.

Shibui Yarns are Scrumptious and Designs are inspiring!
Check out Square, Slope & Bevel!



Perfect new Free Pattern for Shibui Twig: Mia 4-10 skeins


Great new sample: Lets Just Take It Nice & Easy knit in 1 color Pack of Frabjous Cheshire Cat in Shoes, Ships & Sealing Wax See our sample

What's On OUR NEEDLES?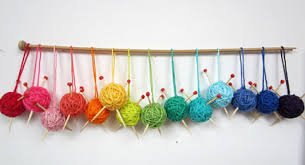 UNDER WRAPS FOR SUNDAY!
UPCOMING CLASSES & EVENTS
Join ME for the NEXT Knit Swirl Knit-Along on
Sunday, April 19: 2-4 pm We will meet once per month because there is lots of knitting!

SPRING-SUMMER Class Schedule now on-line and in the shop. GET YOUR PDF HERE!
New Knit-Along with Michelle, Shibui Tier Scarf

Sundays, March 22, & 29: 2-4 pm




Elongated rows of dropped stitches stack to create a layered effect in this light and thin accessory. Available to knit in a variety of our yarns and at two lengths, Tier is the ideal scarf. This pattern offers two yarn options: Option A-
2 (3) skeins Twig; Option B-
2 skeins Cima


Namesake is a completely reversible cowl featuring the luxurious yarn, Simplinatural by Hikoo for Skacel. Class starts March 30: 6-8 pm
Free HELP DESK on Sunday, March 22 from 12-2 pm if you have questions or need help on projects purchased at Amazing Threads.