Amazing Threads Exclusive Colorways & Shop Hop Starts Thursday
WE INSPIRE, YOU CREATE
So much happening this week at the shop! Our New EXCLUSIVE Colorways in our favorite Frabjous Wonderland Yarns ARE HERE and the Shop Hop starts Thursday, April 9. We will have fabulous

new

samples knit in Baah & Frabjous Wonderland Yarns
.


Stephanie, owner of Frabjous Fibers has created 7, YES 7, new colorways in the Wonderland Yarns exclusively for Amazing Threads!
Shady Loam, Custard, Strawberry Whip, Marsala,
Rain Puddles, Peri Twinkle & Yew Berry
The new colors arrived TODAY in Mad Hatter Sport. March Hare on its way soon.
An Exclusive New Color Pack, TOO!
Perfect for spring and summer knitting
Grab 1 Frabjous 5-pack and a full skein of Mad Hatter and knit up Madeline.
Beth a great friend and loyal customer shared her creation she started this week!
---


Donate using Easy, VIP or Pay as you go
Our DONATIONS support



Like us on Facebook
for Current Info
On Thursday we will reveal our
2015 Shop Hop Yarn and Pattern.
This year our pattern is by a great local Designer
Grab a Passport, Rules, Directions, Prizes, Drawing Slips,
& Donation information
HERE
Grab a friend and enjoy the HOP

All Kinds of trinkets to fill your knitting bag are here!
Think Mother's Day Gift Giving

Tape Measures


Top This Hat Kits - So Fun
DMC Top This! is a snuggly & silky bulky weight yarn that comes with a whimsical character perfect for adorning the top of a knitted hat. The bright & colorful yarn is made up of three continuous textures in a blend of acrylic & nylon.



Soften your hands & cuticles for spring!
Tote Bag & Needle Case
Whats on OUR NEEDLES?
Angel is working on the Rodeo Drive Poncho in Vintage by Tosh


Michelle is starting Spontaneous in Cima
Morag is working on the Lena Tee
In Bio Sesia

And a Hilde in Plymouth SW Merino for her MUM


Mary Jane finished the class sample Nomad-Fabulous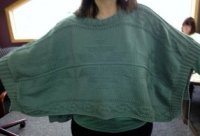 Class Update





WIPs

with Deb is April 18 - 4 wonderful hours of knitting with an expert on your current project or start something new. $30
Eventyrlua starts April 25 - Are you ready to advance your stranded colorwork skills? This beanie (or beret) is perfect! Deb will guide you through the process of making this delightful Norwegian hat.

Bryna Beret starts May 2nd with Deb. This colorwork Beret knit in Aran weight was a hit this winter and some of Deb's students made multiple hats.


Learn to Knit class starting May 6
Gothic Lace Cowl beings May 7

Make your knits look hand made not homemade
2 great skill builder classes on April 12:

Blocking & Seaming



The students in Deb's class finished their project,s this week and all the adorable monkeys got together to show off!

Freebies & Resources
Check out this quick and simple Fixation Baby Hat - one of my favorite yarns for babies. It is cotton and soft and stretches. I had so many new babies to knit for this spring that I needed something cute for a newborn.

Make sure to stop in Thursday through Sunday for your 2015 Shop Hop Pattern

This Year's Pattern is Fabulous & so is our yarn.



We Inspire, You Create



11262 86th Avenue North
Maple Grove, MN 55369

763-391-7700