Amazing Threads: We Inspire...You Create, Josh in the House & Food Shelf Donations a RECORD
It was a whirlwind weekend and I enjoyed meeting and thanking every one for their donations to the Food Shelf and for participating in the Shop Hop. Even before the Hop started on Thursday, our generous community of knitters and crocheters had donated more than $27,000 to local Food Shelves. I can't wait to see the TOTAL DONATION $'s for this event. I will post totals on Friday after we draw Shop Hop WINNERS!

FOR DONATING to the Food Shelves!



OUR BEST YEAR EVER!






Josh Ryks, a talented, local designer created our Shop Hop pattern, Angularity with Mira Cole's fabulous LaJolla dyed in Razzleberry Cobbler & Obsidian. A great hit. AND YES we have Razzleberry Cobbler on-hand for YOU! Angularity is available to purchase on Ravelry.


Josh was at the shop tonight sharing his designs with our Tuesday Night knitters. What FUN!

TRUNK SHOW IS STILL AT THE SHOP





Skacel's newest HiKoo yarn,

CoBaSi DK

is HERE!

CoBaSi DK is a cotton, silk elastic blend which boasts vibrant colors, is machine washable and has a great hand. A perfect all-season yarn for accessories and sweaters..Perfect for kids, too!


Knitter's Pride Knit Blockers are BACK IN STOCK and are a great new way to block knitting projects! They're so easy to use, they'll really speed up the blocking process.
Henry is hoping you shop!

We revealed our 7 exclusive colors in Wonderland Yarns last week. My favorite is Marsala. We created a bit of confusion on availability. Our exclusive colors and this yarn are ALWAYS available at our shop. Mad Hatter is in - Come and touch!

Love our new Carrie sample in Marsala Mad Hatter

Exclusive 5-pack in Marsala Gradient
Every baby needs these knits—and every knitter needs this book! This adorable collection in the bestselling 60 Quick Knits series features easy, creative projects that range from blankets and booties to onesies, cardigans, hats, and toys.


Wrapped in Color
30 Shawls to Knit in Koigu Handpainted Yarns
What's On OUR NEEDLES?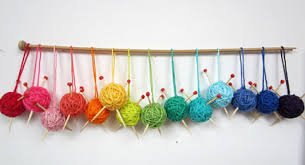 Suzanne is creating teh Tamarara Top in Rowan Pure Linen



MJ is knitting a Josh Ryks Design "Aero" in 4 colors of Kenzie & Damask Cowl in 2 colors of Frabjous March Hare


Deb is making great progress on Sinopia

from "Curls" in Baah Aspen which shows off the stitches beautifully. A one-skein project.


Angel is cruising along on her Rodeo Drive Poncho in Tosh Pashmina

Classes Update

Register On-line



WIPs

with Deb is April 18 - 4 wonderful hours of knitting with an expert on your current project or start something new. $30
Eventyrlua starts Wednesday, April 15 - Are you ready to advance your stranded colorwork skills? This beanie, slouch, or beret is perfect! Deb will guide you through the process of making this delightful Norwegian hat.

Bryna Beret starts May 2nd with Deb. This colorwork Beret knit in Aran weight was a hit this winter and some of Deb's students made multiple hats.


Learn to Knit class starting May 6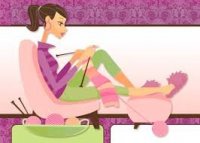 Gothic Lace Cowl beings May 7

Make your knits look hand made not homemade
2 great skill builder classes on April 12:

Blocking & Seaming





Freebies & Resources



Sunray Shawl...perfect in a gradient or self striping fingering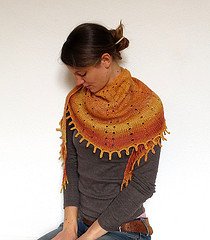 Pretty Ripple Baby Blanket..perfect in Encore or Plymouth Worsted (CROCHET)


Chunky Mean Street Hat..perfect in Chunky & quick, too
Mecha, Tweedle Dee Dum



Like Us

11262 86th Avenue North
Maple Grove, MN 55369