Skip Navigation
Website Accessibility
Amazing Threads: Good Things Come to Those Who Shop

I think Spring is really here to stay and Mother's Day is Sunday.


We ARE OPEN so if you need some "ME" time or just want a fiber fix...stop in







Don't forget to do something nice for someone you love and don't forget to do something nice for YOU. Stop in this week to check out some great Mother's Day gift ideas.

AND ALL in-stock Atenti, Lantern Moon & OffHand Designs BAGS are 20% OFF Through Sunday, May 10

Stop in soon for best selection




The double sided magnet button that holds your scarves and cardigans in place! Multiple colors and designs


We also carry a beautiful array of Bonnie Bishoff Shawl Pins




We are RESTOCKED in Frabjous Mad Hatter & March Hare and Stephanie has outdone herself with this batch!

The colors really rock
Sequence Knitting is HERE! I grabbed my copy right out of the box. Perfect for any knitter and a must for those who love creating reversible patterns. A new stitch Bible.


YarnIt's are in-stock - Perfect Gift for any knitter or crocheter

What's On OUR NEEDLES?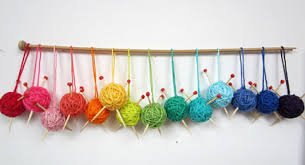 Staff Knit-Along on

Mondays at noon at the shop

- Come in and knit The Day Coat with us. We are using Diverso..so fun

Diverso


Michelle is working on Purplexy in Anzula Breeze & Tosh Unicorn tails

Deb is busy knitting samples for upcoming classes - She just finished the sheep hat I featured last week and a pair of luscious mittens for fall.


Baa-ble in Rowan Pure Wool Worsted




Fey taught Angel to CROCHET and she made a bowl in 1 night! This from the knitter
who has a button that says, "I don't Crochet."




Class Update




Learn to Knit class starting Wed, May 6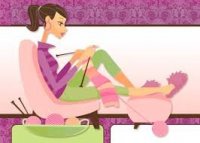 Gothic Lace Cowl beings Thursday, May 7


Top Down Socks
starts May 16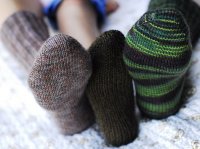 Join Mary Jane to start the

Nomad

Saturday, May 23: 10 am-12 pm

Join Deb for
WIPS
on Sunday, May 24: 12-4 pm to finish a project or start something new!



Freebies & Resources



Knit the Princess Bonnet in Merino Extrafine 170


Or try Princesseluen
Love Leah's Bandana PERFECT in March Hare!


Darling animals and free from Millamia



Like Us



11262 86th Avenue North
Maple Grove, MN 55369