Skip Navigation
Website Accessibility
Amazing Threads Cascade Flash Sale, Shibui News & Rowan Pizazz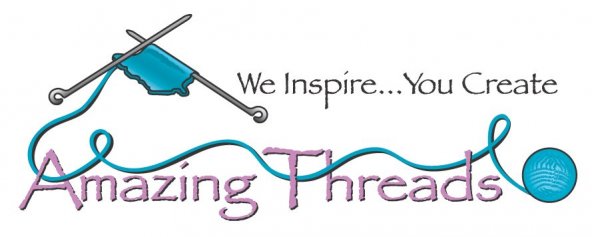 We had a great turnout for World Wide Knit in Public 2015...WE ALSO HOOKED IN PUBLIC..we started outside but due to the wind and the size of our group we moved upstairs to our wonderful classroom at the shop. Thanks to Deb's husband for the tent. We enjoyed stitching together along with pizza and cupcakes. What a fun day to share with my fellow knitters and crocheters. Thank you all for joining me. We will schedule one in July, too.

Our very own Amazing Threads Stitch in Public Fun! Watch for Date & Time~



Cascade Yarns are on this week's FLASH SALE


Wednesday through Sunday, June 16-21
25% OFF the following Cascade Yarns
Cascade 220 Sport Superwash
Pacific Chunky
Ultra Pima Cotton
Ultra Pima Cotton Fine
Cascade Cloud
Cascade 220 Fingering
Magnum
Magnum Paints
Pluscious
Hollywood
Heritage Sock Yarns


ALL the colors of Shibui Staccatto are restocked. Perfect for knitting the shawl on the front of Knitscene Summer 2015. A great chill chaser with lots of color!

Rowan Cotton Lustre Wrap Sample now in the shop; 2 skeins each of 3 colors.This yarn is a fabulous knit and quick as well.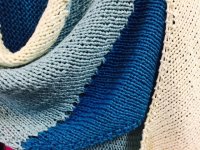 Kiki in Cotton Lustre


---
What's On OUR NEEDLES?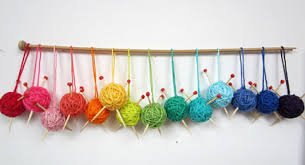 Angel has less than 20 rows on her "SHINE" knit in Tosh Twist Light
Michelle is working on the final stages of Aethercopter in Sirdar Cotton Silk (Final KAL on Sunday, June 28, June 28) & has cast on Yuri in Cotton Lustre from Rowan by Sarah Hatton

Sirdar Cotton Silk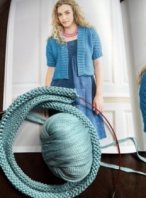 Yuri

On Fey's Hook is Ultra Pima Cotton for Baby Boy Blanket


Deb just spun up some Frabjous Muffin Tops in Cranberry. The merino was soft and easy to spin.

Lindsey is obsessed with these new dolls!
---
Class, Camp & KAL Schedule
Aethercopter continues Sunday, June 28, 2-4 pm

Knit Along is free - You can start any Sunday


Easy Crochet Linen Scarf with Fey starts Wednesday, June 17 - 2 session class

Learn to Crochet with Fey, Sundays, June 28, July 12 & 19 12-2 pm


Learn to Crochet Flowers with Fey on June 28, 2-4 pm


You Choose Cowl with Mary Jane starts Wednesday, June 24, 6-8 pm




Love Brioche? So Fun!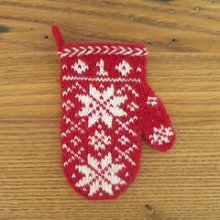 Join Deb for a new Mitten Garland Advent Calendar KAL starting June 28. KAL will continue on Sundays August 23, October 18, & November 22. All will meet from 12-2 pm
This KAL started as a twenty-four week project to make a Mitten Garland Advent Calendar. Each Monday through November 23rd, 2015 a new mitten pattern is released. Each mitten is about 4.5" tall and 2.25" wide and is just big enough for a small gift.
Register for Classes & Knit-Alongs on line!



Freebies & Resources



My Gift to You - for that special one! Perfect in Frabjous March Hare, Rowan Softknit Cotton or Plymouth Superwash Worsted..both are my favorites when I knit for my grandchildren




I am often asked for yarn and pattern suggestions for chemo caps. Here are a couple of my favorites.

Lotus is a free pattern featuring some lace for comfort.



Soft Lace Chemo Hat is a purchase pattern and fits well




I always recommend soft, washable yarns. My favorites are Rowan Softknit Cotton, Cascade Ultra Pima, Plymouth Superwash Merino, Frabjous March Hare & Malabrigo Rios.



Like Us






11262 86th Avenue North
Maple Grove, MN 55369