Amazing Threads Movie Night, Malabrigo, Shibui, OH MY!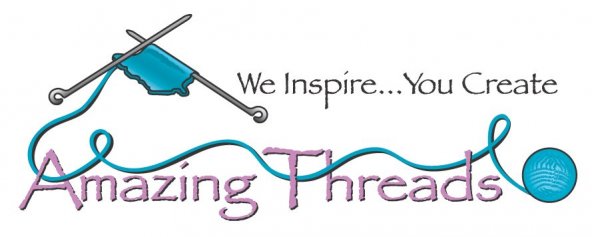 July Event Schedule



We are all about inspiration and FUN.
Kick off your July with an event or 2 at the shop.


July 10: Pizza & Movie Night-$7.00 Registration IN-Store, by phone and ONLINE and limited to 24 ~ 15% off your purchases that evening


Anzula Trunk Show: Sunday, July 19: 12-3 pm


Anzula is bringing all their yarns and all their colors for a 1 day event. Stop in and let them help you create your next project!




July 25: Our own Amazing Threads KNIT IN PUBLIC DAY! We will have refreshments and fun. Join us 12-3 pm at the shop



.
Malabrigo Rios & Silkpaca have been restocked and so beautiful as always

New to our shop are

Reywa Fibers "Harmony

" yarn. HARMONY is what happens when two exquisite fibers come together. Harmony is 50% Yak Down & 50% wool. Yak Down is the under-layer of a yak's winter coat. It has a diameter of 15-20 microns, and is comparable to cashmere in softness while being 10-15% warmer than merino wool.
Reywa Fibers is a small, family run business with roots that run deep on the Tibetan Plateau of China. Profit from Reywa Fibers is reinvested directly into the Tibetan communities.

Vogue Early Fall 2015 is one of the best issues of late..get your copy....I grabbed one and I only get a magazine with at least 3 patterns I love and this is more than that..


Shibui Staccato is ALL in stock..perfect for the shawl featured in Knitscene Summer 2015.
Love Very British Baby Knits..
Susan Campbell's beautiful, hand-knitted designs ranging from baby clothes to toys and accessories that will make gorgeous gifts for any baby. Each project reflects the classic elegance of British design accompanied by easy-to-follow instructions and beautiful photographs. Knitters of all abilities will relish making these gorgeous gifts which, with the author's royal connections, are fit for your own little prince or princess

!



Classes & KAL Updates


Knit Along's are free - You can start anytime in the series
Click to Register

Arne & Carlos Doll Knit Along with Lindsey
Sunday, July 26: 12-2 pm JOIN the FUN!

Learn to Knit the Continental Method in a 1 session Skill Builder. It's fast and easier on your hands. July 8: 6-8 pm
Learn to Knit - 4 session class begins July 18: 10-12 pm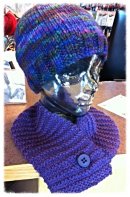 Register for Classes & Knit-Alongs on line!



Freebies & Resources


Beetroot Salad perfect in Plymouth Superwash Merino

Beetroot Salad


Good Vibrations..perfect in Frabjous Sport or Tosh Light Fingering.....Stop in and let one of our staff help you coordinate your new design!



Like Us






11262 86th Avenue North
Maple Grove, MN 55369