Amazing Threads: What's Trending, Rowan, LIttle Gidding Farm & Dream Club 2015-2016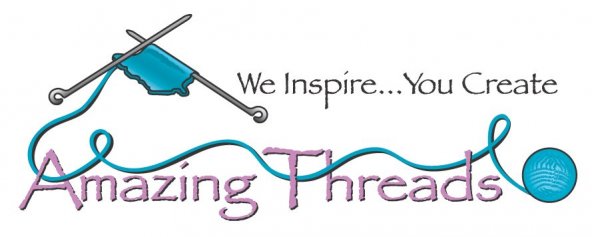 Where has it gone?


Hot & Humid one week and we need to build and Ark this week.
That's life in Minnesota and we love it.

All the seasons and great people, too!


Lots of Events this weekend! There are still openings for the Movie & Pizza Night on Friday. Call the shop or register on-line. A just released love story: The Longest Ride will be shown.


Join us Sunday, August 23 from 12-4 to SHOP LOCAL ALPACA ~
We are delighted to stock alpaca and alpaca blends from Little Gidding Farm,
in Lester Prairie MN Come and meet Margaret and touch this fabulous alpaca.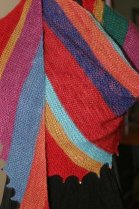 This week it's all about ROWAN & What's Trending!
Much of Rowans Fall yarns have arrived and the staff have gotten it on the shelves.
As always the Rowan Magazine 48 & all the Collection books are inspiring!



New Yarns to Inspire You by Rowan

Our New Rowan Wall - Thank you staff!
Hemp Tweed by Rowan has a great hand and is lovely to knit - Great patterns, Too!

A blend of 75% wool and 25% hemp, resulting in a modern tweed effect, soft to the touch yarn which is a joy to knit. Wool and hemp create 'breathable' knitted fabrics which are cool to wear in warm weather and warm in colder temperatures. Hemp fibre is resistant to stretching so does not distort with use and naturally softens with wear - hemp does not wear out it wears in!
View the Hemp Tweed Collection Video HERE!

Big Wool Silk
Accessories
Adding a little bit more luxury to Rowan Big Wool, this yarn is 70% wool and 30% silk, giving a beautiful sheen to the knitted fiber. Soft to touch and luxurious to wear this is a little bit extra for all lovers of Big Wool. 14 accessories and garment designs by Marie Wallin for women using Rowan's new yarn Big Wool Silk. See a video of Accessories Collection here!
Pure Wool Superwash DK has arrived and it is Fabulous!
New colors and fully stocked in Pure Wool Worsted & Felted Tweed DK

Trending NOW

We loved the Carlos & Arne Knitted Dolls Book --- Just Released

At last—slippers the Arne & Carlos way! From classic Norwegian motifs and Sami-inspired moccasins to vivid flowers and playful rabbits, with step-by-step instructions, delightful photographs, and that Arne & Carlos charm, these cozy felted patterns are guaranteed to make your toes curl. With dozens of designs, three different sizes, cuffs to keep your ankles warm or clogs to slide on easily, and your choice of pompoms, fringes, and edgings, there's sure to be something here to suit any pair of feet.
---
What's On OUR NEEDLES?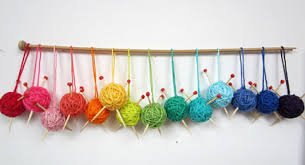 Just off Angel's needles is Fractal Danger by Martina Behm - 1 skein of Tosh Light More was shipped from TOSH today!


Deb is working on Cruiser Mittens which are unisex style in an easy-to-work cable with an afterthought thumb. Pattern is free! A perfect new knitter next-step project using the new Rowan Hemp Tweed. It will be an upcoming class.

  

Classes & KAL Updates


THE FUN Continues with Bobbi 2-4 on August 23:
Freebies & Resources
Intermezzo would be beautiful in Frabjous Sport or any of the great fingerings in the shop. Beads add sparkle to any project.
Song Baby Hats from Classic Elite - perfect in Wool Cotton, Supreme, or Baby Cotton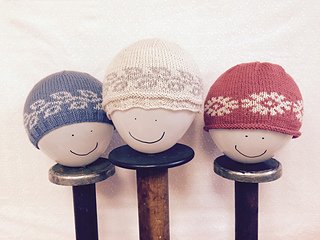 Baby Berry Hat..perfect in Plymouth Superwash Worsted


Autumn Leaves Sweater Dress - perfect for that baby or toddler... any of our dk yarns


Like Us






11262 86th Avenue North
Maple Grove, MN 55369