Amazing Threads: So many events, so much yarn, so much inspiration - Check it OUT!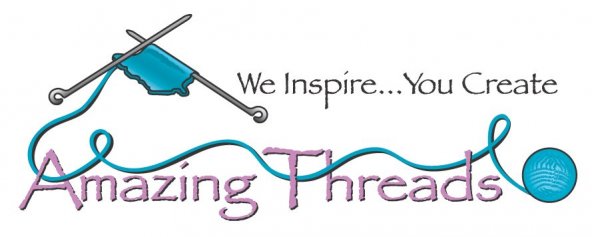 The fun and inspiration at the shop just keeps on happening. We are SOOOOO FULL with yarn, patterns, models, and notions..we are bursting at the seams. The Inspiration from our samples is second to none in the Midwest. We have a sample in almost every yarn. Fall is a truly amazing time to knit and crochet. Come in and be inspired and create your original!

Pam & Dave, owners of Louet were here last weekend for a trunk show and customers were able to see the new colors of Gems and LOTS of Colinton Yarns, Linen, lace and more. We will be carrying Louet Gems Sport, Linen & Lace. These yarns are a fun addition to our family of yarns and will be on the shelves soon.
---
It's the Fall Kick OFF of Custom Fit this week on Wednesday, September 23: 6-8 pm

SEE YOU ALL ON WEDNESDAY


Fall in love with sweaters again. Learn about stress free knitting and ACTUALLY wear the sweaters you knit. BECAUSE you know they FIT! Register for the Custom Fit Class
Wednesdays, October 14, December 16, February 17, April 13 from 6 p.m. - 8 p.m.
and Sundays, November 22, January 17, March 20 from 12 p.m. - 2 p.m.
(MC) $100 Includes measurements, pattern & instruction at any OR ALL of the Custom Fit scheduled classes. Measurements and pattern without class is $35. Measurements can be done Wednesday or by appointment. You choose the yarn and the gauge. WE measure and help you design the PERFECT sweater. Your body combined with our know-how and the Custom Fit System by Amy Herzog EQUALS sweaters that FIT.

---
Fall 2015 KAL (Knit along) UPDATE
The last session of Knit Angle is this Sunday


NEW "Knitted Dolls" KAL with Deb starts Thursday, September 17 and continues Thursday October 15 & November 5 from 6-8 pm. Start a doll or knit some great clothes

This KAL and ALL KALs require the skills to Knit Along in the group - NO teaching is provided.


The Arne & Carlos Knitted Dolls Class for those wanting to learn starts Saturday November 14. Learn to knit the doll and some cute clothes too.
REGISTER HERE
Join the new Michelle Hunter Progressive KAL with Mary Jane
starting @ the shop starts Wednesday, October 7 and continuing October 21 & 28 from 6-8 pm.
Beginning on October 1st, 2015, Michelle will slowly release the pattern for Wandering Moon ... a gorgeous crescent-shaped shawl, worked in a limited edition colorway of HiKoo® Rylie yarn.

When it's gone, it's gone.
Check out more details from Michelle Hunter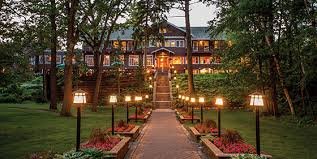 REGISTRATION for our 2015 Luxury Retreat @ Grandview Lodge is now OPEN.
We have limited space and cabins. Registration is processed once we receive your deposit.
Click HERE for Details

Deb has added the Starry Mitten Class as one of our Classes on Demand.

This fabulous Mitten is knit from a Ewetopia BLF yarn kit. Luxurious and Warm. Class starts Thursday, September 24 & October 1 & 8 from 6-8 pm
Join Cori for Sweater Inspiration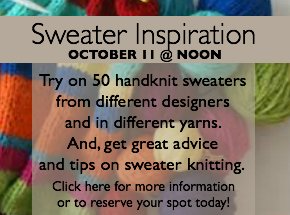 Register HERE
Fall/Winter 2015-16 Class Schedule is available on-line

---
---
New Products we love to KNIT!


Tara Tweed has arrived from Tahki Stacy Charles and it is lovely. Love the Austen Cabled Cowl knit in Tahki Tara Tweed

  

Malabrigo Mecha

 is restocked...You can knit 

Bonnet ASAP

 - a 
free Ravelry pattern that only uses 1 skein of Mecha
S9098
Fabulous Baby Smiles Lenja Soft Blanket..soft and so reasonable to knit!


Freebies & Resources

Loved this and know many of you may have seen this...The Sheep went 5 years without shearing..so big! So much wool! Yeah more yarn!

Click on Sheep to see Video

Time for Pretty Pumpkins to crochet in worsted weight yarn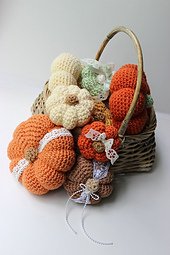 Like Us







11262 86th Avenue North
Maple Grove, MN 55369