Amazing Threads: MIra & Jeff are here from Baah Yarns - Look at the YARN! Free Gift Tomorrow with each purchase of Baah!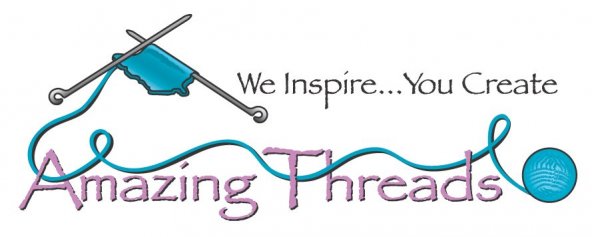 Mira has a FREE PATTERN & samples while they last with each purchase!

Mira will debut her new yarn "Manhattan" HERE ON SATURDAY!




Manhattan

is a blend of 70% SW Merino and 30% Cashmere and a 400 yard skein - YUM
We only 45 skeins of Manhattan


Mira is setting up for the show! So much Yarn..come on in and touch!

Mira brought every color of Sonoma, Savannah, Aspen, Platinum, & La Jolla.




Mira will be teaching a class on Saturday from 1-3 on choosing and knitting with hand dyed yarns. Registration is $20 which will be applied to any Baah purchase on Saturday.



So, class is FREE!



Mira will also start us on a Skipping Dots Knit Along on Sunday from 12-2 pm.
Click on the pictures below to register!

See Mira's Skipping Dots in Manhattan..SO LOVELY


---
AMANO TRUNK SHOW HERE THROUGH SUNDAY ONLY



We all gasped as we took the Trunk Show garments from the box today.
Garments here through October 18!
Beth & Cindi grabbed the new Puyu for the Ultimate Fall Chill Chaser: Josefina


Josefina

Like Us






11262 86th Avenue North
Maple Grove, MN 55369