Amazing Threads: We Launch White Gum WOOL at Amazing Threads, Gems Sport & MORE...So Much MORE!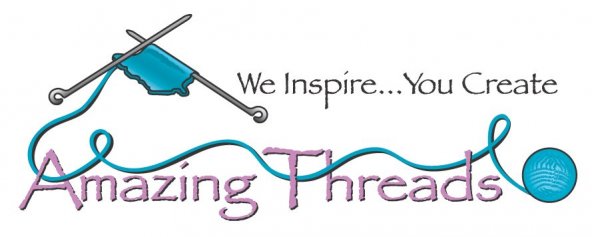 We had a wonderful weekend with Mira Cole of Baah Yarns! So many customers, so much fun! Mira's class and KAL were FULL - A thanks to all of you for welcoming Mira into our store and community of KNITTERS & CROCHETERS!


The Trunk Show of Yarn & Garments is available at the shop through Wednesday! Check out some of our favorites!

Storm Mt
Ravello
Fuyughaki Charollis
Apennine
Lilli Pilli

Dream Blossoms
Paris Toujours

---


In February I had the opportunity to shop the yarns available "down under" in Australia. I made a terrific find in Tasmania..no not the Tazmanian Devil which I did see by the way! Tasmania is an island which is part of Australia. I bought a couple of skeins of yarn in Hobart that made me crave MORE. I contacted the farm which raises these very special Merino Sheep and initially Nan Bray said she did not know how much wool she would have available until after shearing, but if she had enough I could carry some in our shop!

SHE DID AND IT JUST ARRIVED! We are starting with the 4-ply fingering with more than 500 yards per skein! YOU NEED TO TOUCH THIS YARN! Nan Bray, a US-born oceanographer who walked away from a life as a leading marine scientist to produce superfine Merino wool. Her story is awe inspiring..a woman with fortitude and vision in a man's world. Catch her story on Woolful Podcast 18 - Amazing!

The story behind White Gum Wool is one of mamas and babies, of diversity and abundance, and of ethics—for the land, the animals and the people involved in making this yarn..White Gum Wool sheep are raised on a single farm, in the high midlands of Tasmania. They graze in mostly native pastures where they can find the plants they need to keep healthy..The abundant, diverse landscapes are healthy, too—they are real ecosystems doing what ecosystems do best—turning sunlight and water into energy through a squillion different animal and plant pathways. No fertilisers, pesticides or fungicides are used in growing White Gum Wool.


White Gum Wool is made into yarn by Design Spun Ltd in New Zealand (http://www.skeinz.com) having first been scoured by Canterbury Wool Scourers. NewMerino ® Chain of Custody (http://newmerino.com.au/wp/) certifies the sustainability and traceability of the yarn.
So, when you buy White Gum Wool, you are making a choice that honors the landscape, animals and people who make it poss
ible.
White Gum Wool sheep have never been mulesed, and now they also wag their (undocked) tails behind them.


GEMS SPORT IS HERE & so is the TRUNK SHOW!
Interlacements Woolie..1 skein creates the 8 Button Wrap -

Free with purchase of the Ball ($30.50)
---
---
Fall 2015 CLASS KAL (Knit along) UPDATE
Join the new Michelle Hunter Progressive KAL with Mary Jane
starting @ the shop starts Wednesday, October 7 and continuing October 21 & 28 from 6-8 pm.
Beginning on October 1st, 2015, Michelle will slowly release the pattern for Wandering Moon ... a gorgeous crescent-shaped shawl, worked in a limited edition colorway of HiKoo® Rylie yarn.

When it's gone, it's gone.
Check out more details from Michelle Hunte

If you started the SKIPPING DOTS with Mira on Sunday, Plan to join Mary Janes Wandering Moon Shawl KAL to continue your shawl! 6-8 pm Wed. Oct 14 & 28!

One Session Crochet Linen Stitch Scarf Skill Builder Wednesday, October 21, 6 pm
Learn to Crochet with Fey starts on Saturday, October 24 @ 10 am
Learn the Traditional Crochet Granny Square - 1 session October 25 2-4 pm
The Arne & Carlos Knitted Dolls Class for those wanting to learn starts Saturday November 14. Learn to knit the doll and some cute clothes too.
Dreaming of Provence Beanie or Beret starts November 16 with Deb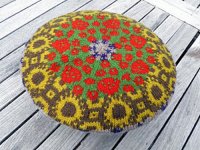 REGISTER FOR CLASSES HERE!
---
---
Freebies & Resources
Double Shell Headband - Cute Crochet project
try our new Sirdar Superfine Aran
Swirled Ski Cap..cute for kids and adults-

perfectly warm in Plymouth Superwash Merino



Costa Brava..perfect in fingering, sport, or dk to chase the chill!

Like Us







11262 86th Avenue North
Maple Grove, MN 55369