Amazing Threads: November Events, Holiday Knitting, & The Health Benefits of Knitting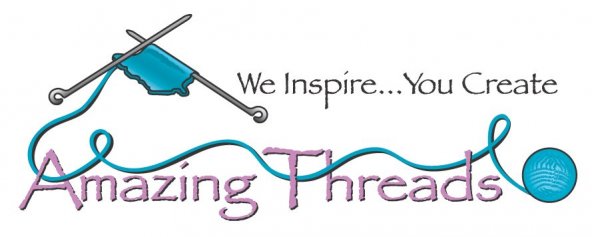 Two great events are scheduled in November. Wayne Fiser represents multiple vendors and he is bringing accessories, garments, AND LOTS OF YARN from Vice Yarns, Blue Heron, Feza and Tahki. Most of the projects require only 1 or 2 skeins.
Mark you calendar and join us for some HOLIDAY CHEER!
Sandy Barnes from Shibui will be at Amazing Threads with all the FW 2015-2016 garments & the Lori Versaci Trunk show on Saturday, November 21: 12:30-2:30

She will bring yarns to try and garments and accessories to inspire.
We are so lucky to have Sandy back at the shop! She is so fun and really knows the designs. Hold your spot by registering.
T
he $10 fee will
applied to your Shibui purchase Saturday.

REGISTER HERE! Space will be limited!
Shibui purchases on Saturday, November 21 will be 15% off.
Here are some of my Versaci favorites



White Gum Wool has been flying out of the shop! Our customer's love the yarn and the story! New sample this week in 4-ply doubled -
Fly Forward


Our mugs and yarn bowls have arrived and were selling right out of the box - Great gift ideas for the holidays!..yes the holidays are soon to be upon us!


New from Swans Island is Rambouillet Sport
It is a part of the All American Collection and is 100% USA Rambouillet Wool.



This 2-ply sport-weight yarn was developed as Swans Islands domestic answer to traditional wools used for Fair Isle and other colorwork knitting. It was developed specifically with colorwork in mind, but it's perfect for lightweight solids and SO MUCH MORE.


Great new READS! All the staff grabbed a copy of this year's Vogue Holiday Knits

Lotus Cashmere Garter Stitch Ombre Cowl - Heavenly

---
Beth was in for SHOW & TELL! Yeah..
Love the Josefina Pullover knit in the new Amano Puyu
---
Fall 2015 CLASS KAL (Knit along) UPDATE

Join Mary Jane Wednesday, October 28 for KAL with Michelle Hunter's Shawl and/or
Skipping Dots started by Mira Cole 6-8 pm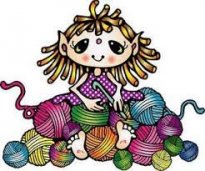 Feeling frantic about your knitting before the holidays..want to start something new???? Join Deb on November 7 from 10-2 and/or December 13 from 12-4 for WIPS (works in progress or just starting)..4 hours of uninterrupted knitting with a knitting expert only $30

Do knitting mistakes make you panic????

Do you want to learn to fix things easily instead of ripping out your knitting? Learn to correct your mistakes in this one-session class with Mary Jane on Sunday, November 8, 2-4 pm

The Arne & Carlos Knitted Dolls Class for those wanting to learn starts Saturday November 14. Learn to knit the doll and some cute clothes too.
Dreaming of Provence Beanie or Beret starts November 16 with Deb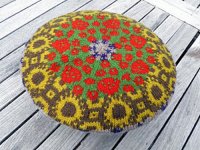 Freebies & Resources



CHECK OUT THE

6 Unexpected Benefits of Knitting


Gives us pride; equals the benefits of meditation; alleviates symptoms of anxiety, stress, and depression; improves motor function, slows cognitive decline; AND helps prevent arthritis and tendinitis.


WOW

Vogue Knitting offers a lot of free patterns and they are sorted by yarn company.
Love the Twisted Cable Scarf in Zealana Air - so warm

New from Classic Elite are a darling pair of Blacknose Sheep Mittens by Rachel Henry.

These mittens are knit in sport weight - Choose the new


Swans Island Rambouillet Sport or Louet Gems sport

START YOUR ENGINES! Time to get started!

Like Us







11262 86th Avenue North
Maple Grove, MN 55369