The end of January will bring a brand new, fabulous Pure Wool Superwash Worsted blanket knit along, with squares being released each fortnight to culminate in a stunning design made up of 48 squares in total.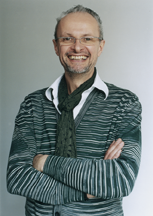 Martin's Design Inspiration
"For my second KAL in the Pure Wool Superwash Worsted, I looked to the motifs, textures and colours of our Northern European knitting traditions. The knitted textures and fairisle patterns of the Shetland Isles; the Faeroe Isles; Norway, Denmark, Sweden and Iceland. A look which is currently very popular in interior fabric, wallpaper and fashion design. Unlike my first KAL, the knitter can now choose from four, classic tonal palettes, chosen to fit in with most popular, interior colour schemes. A very soft and natural palette: a calming, blue palette; a fresh green and a zingy, spice palette. Whichever colour suits your mood and interior."