Skip Navigation
Website Accessibility
Amazing Threads Free Holiday Knitting Time, New KALs, Samples & More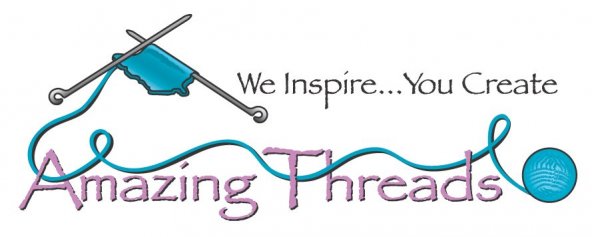 The gift giving season is in FULL SWING!


There is still time for holiday gift knitting before Christmas




ONLY 16 days til Christmas!




Hanukkah began yesterday and continues through December 14!


KNIT & CROCHET FURIOUSLY!

FREE
HOLIDAY KNITTING @ the SHOP for our CUSTOMERS!

Join us on Wednesday 12/9 from 6-8 pm & Monday, 12/14 to work on your holiday knitting

Help Desk is Sunday, Dec. 13 12-2 pm
When all else fails you can do as I have done..wrap up an almost done GIFT made with LOVE!
Starts on Saturday, December 12 - Each Day a new product or brand will be discounted! This happens only once per year so check Facebook each day through December 23 for the 12 daily specials!
On the first day of Christmas Saturday,

DECEMBER 12

my local yarn store gave to me 20% OFF ALL in-stock BERROCO Yarns


The first in a series of 4 Trunk Shows from Rowan. The SAMPLES are luscious & Inspiring
Liquorice Scarf in Big Wool Silk
Holborn in DK

Skomer Throw in Brushed Fleece
Alderney
Just in and so fun! A knitting counter that sits on your finger!


Grab your stocking stuffer NOW before they are gone!






All of our Addi Knitting Needles (Rockets are a girls best friend)




& ChiaoGoo have been restocked!


Stop in on Thursday to check out the New Mugs & Yarn Bowls from Creative Clay!
Great gifts and just shy of MUST HAVE ONE OF THESE! We will have a limited supply

We are blessed to have great samples at the shop. We loved the Hester Cowl from the Versaci Trunk Show and we now have our own sample to inspire you all!
Shibui Maai is so soft & luxurious
Classes & KALs
Join Mary in for the last session of WRAPT for the Holidays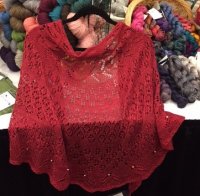 Wednesday, Dec 9 6-8 pm

Join Kate for our Newest Rowan Knit Along beginning February 1, 2016
The end of January will bring a brand new, fabulous Pure Wool Superwash Worsted blanket knit along, with squares being released each fortnight to culminate in a stunning design made up of 48 squares in total.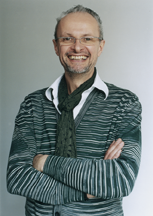 Martin's Design Inspiration
"For my second KAL in the Pure Wool Superwash Worsted, I looked to the motifs, textures and colours of our Northern European knitting traditions. The knitted textures and fairisle patterns of the Shetland Isles; the Faeroe Isles; Norway, Denmark, Sweden and Iceland. A look which is currently very popular in interior fabric, wallpaper and fashion design. Unlike my first KAL, the knitter can now choose from four, classic tonal palettes, chosen to fit in with most popular, interior colour schemes. A very soft and natural palette: a calming, blue palette; a fresh green and a zingy, spice palette. Whichever colour suits your mood and interior."
Our first KAL date will be February 1 - Details on the web and in the shop soon!
20% OFF your KAL Kit in Rowan Pure Wool Worsted
153
Lt. Navy
147
Breton
154
Lt. Denim
143
Electric
161
Lovat
145
Ocean
144
Mallard
160
Topaz
Evergreen Colorway
141
Hawthorn
131
Mustard
129
Apple
142
Garage
140
Bottle
130
Grasshopper
127
Jade
125
Olive
Spice Colorway
106
Rust
133
Gold
159
Oak
107
Chestnut
134
Seville
104
Toffee
128
Hazel
135
Papaya
Calm Colorway
155
Charcoal Grey
112
Moonstone
157
Mole
110
Umber
111
Granite
103
Almond
105
Cocoa Bean
152
Oats
See it HERE, Buy it HERE, Keep us HERE
---
---
New Products we love to KNIT!



Hot Bowl Holder by our very own CID -She is So TALENTED! Knit in Ella Rae Classic which is one of the only white wool yarns that actually felts!

Two great samples knit in alpaca from our local source Little Gidding Farms!
Starshower in Suri Ultimate
Hey Little Songbird in Suri Luscious

Fabulous Bree at the Beach knit in Sirdar Extra Fine Merino Worsted..this will really chase the chill away!


Freebies & Resources


Shibui released 2 free patterns available free at the shop with purchase of the yarn to make them

: Pulse & Arch


The Foglifter - perfect for cold & quick to knit in Rowan Alpaca Silk, Plymouth Mega or Malabrigo Rasta
Royal Mile Cowl is quck to knit in Ella Rae SW Chunky - YUM
I love Tunisian Crochet - fast and fun

Tunisian Crochet Pointy Pom Pom Hat free from Purl Soho
fabulous in Frabjous March Hare

Like Us







11262 86th Avenue North
Maple Grove, MN 55369