Amazing Threads: Holiday Knitting, Spincycle Yarns,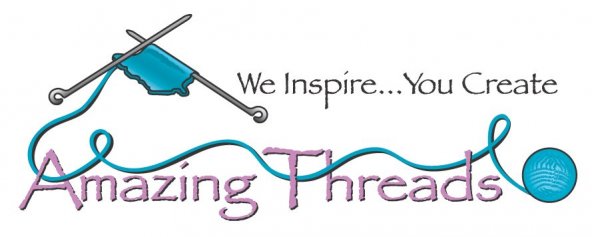 OMG..not so many days for holiday gift knitting left..I think I should panic..but oh what good will that do me?
9 DAYS LEFT
This is my mantra for the next 9 days during every FREE HOUR!
Even in the hustle and bustle I love the sounds and sights of the holiday season. So take a minute for yourself and enjoy the spirit of the season.



Free Convertible Cowl pattern with purchase - knit a cowl in 1 night on size 11 circular needles!

Baby Me Boo Convertible Cowl (free pattern)

Misti Chunky Alpaca - free 1 skein hat pattern with purchase


F585 Free Cowl pattern
AND all Plymouth Alpaca Grande - 20% OFF
Great 1 skein projects for hats and cowl
s that you can finish in 1 evening

We welcome Spincycle Yarns to the shop. This is a yarn to touch, see and marvel!

Their mantra is Made in the USA from Sheep to Skein
The perfect shawl closure MagneButton that works with a VERY strong magnet. It stays where you put it - great gift $20 or less

Feza Alp Natural is restocked - 3 skeins to create the perfect All-season Paper Poncho


This is my go to wrap for all seasons - I love it for travel on the plane and for all climates

A quick knit!




Classes & KALs
January classes are filling quickly Register on-line to save your spot.

Sunday, December 20 - 12-2 pm for our customers working on Amazing Threads projects
Freebies & Resources


Great Garden of Knit Roses that are easy to knit - only $3 til 12/18
Vikings Recipe! Great hat and easy to knit. Use any cable pattern you wish, including the one show which is a outlined in the pattern. Use any yarn.
I love this Stripey Shawl

knit in fingering on size 6 needles..so fun.
Choose one of our Frabjous 5 packs. We just received the new limited edition 5 pack in all 3 weights (Cheshire Cat, Mad Hatter & March Hare)
SUGAR ON SNOW
See It Here, Buy It HERE, Keep us HERE!

Like Us







11262 86th Avenue North
Maple Grove, MN 55369