Amazing Threads: Knitting Health Benefits, Aniversario 10 Year from Malabrigo, Limited Edition Wool Baskets....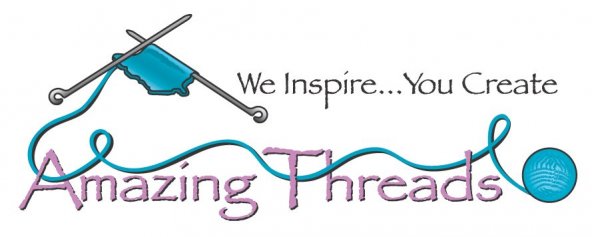 The hustle bustle at the shop is so fun these days. Several customers have wished that we were snowed in...so they could sit and knit or crochet all day!


Especially when you add lots of new yarns and more arriving daily. Knitting keeps me sane especially when I am stressed! Read about the health benefits of knitting!



Malabrigo Aniversaro colors are here in Rios, Nube, Rasta, Mecha, Mechita, & Arroyo
PLUS more Rios in fabulous colors!

LOTS OF NEW ROVING: Nube & Anzula
MADE in America of New Zealand Wool: Each is braided in the USA of quality New Zealand wool. Each has leather handles and quality brass.

Skacel & Cat Bordhi teamed up to create Cable Catchers - Sold Singly or in packs of 8:
Check out the VIDEO -
Feza Artist Hand Dyed Bulky Merino - 2 na
tural colors
Super soft and a quick knit!

Classes & KALs
FREE Wedding Shawl KAL with Mary - 1 Wednesday evenings TO go: January 27 - 6-8 pm
Downton Abbey Wedding Shawl
The sample in the shop is beautiful!
KAL starts Feb 1

Check out the Rowan Youtube Channel
Check for the first clue on the Rowan Channel 1/28


So pretty - Join the KAL - 20% OFF Kits for KAL

Cruiser Mittens - 3 sessions starts February 3: 4-6 pm
---
---
New KNITS!


Snaked in Dream in Color Jilly with Silk - This collection is limited edition as part of the Dream in Color 10 year anniversary! Each month they are releasing 50 batches! The Singing the BLues is next!


Danzig knit in Frabjous Queen of Hearts and Cheshire Cat


Freebies & Resources
Agathis for men or women in worsted - Think Rios, Plymouth Worsted- both superwash


Stitch Sampler Shawl - wonderful in Gina, Liberty Print, Reggae Ombre, Katia Merino Cotton Print


Eisig Warm-perfect in HiKoo Simpliworsted, Sublime Aran or Plymouth Worsted Merino Superwash


Love these kids!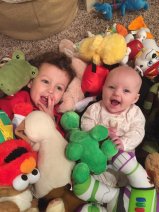 Check out the pictures of my babies in the snow in NJ and McKinley on our Nona day.
All beautiful and wonderful!

Like Us







11262 86th Avenue North
Maple Grove, MN 55369