Amazing Threads: Something to make you SMILE, new stock & fun knits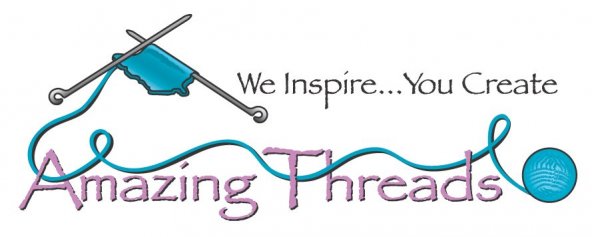 Home with scratchy throat so I had a chance to read the paper this morning. I know many people think print media is dead. I still feel it is important. When my kids were little I quit reading the comics because I didn't have time. Now I indulge myself! Couldn't help but chuckle this morning seeing the cartoon "The beautiful Mind of Edison Lee."


Hope this makes you smile ~ I did!


Shibui has launched Spring Summer 2016 and we are stocked with Rain
Rain is a mercerized cotton elevated by lustrous sheen. Its elongated chain construction retains shape and drapes with fluidity.
Check out the Look Book HERE!
Join us for a KAL starting in March and continue through mid-April - Dates and times to follow - Spectrum is knit using

Shibui Rain

and

Silk Cloud
More than 60 colors of

Malabrigo Rios

are on the shelves -
INCLUDING ALL 21 NEW COLORS
!
Frabjous Wonderland March Hare
has been restocked
Classes & KALs
The KAL continues and the next

KAL date is Monday, February 29: 6-8 pm


It's not too late to start as new squares get released each week.
KAL participants get 20% off their Pure Wool Worsted for knitting their blanket!

Shawl Inspiration with Cori

, March 13, 12-3 pm $10 holds your spot and can be applied to a shawl purchase that day!
Want a chance to look at 50 hand knit shawls, up close and personal? Wondering what shapes and styles you'd like to knit? Which yarns to choose or which colorway choices make you happy? We will go through 50 different styles, gauges, textures and constructions and then members of the class will be able to try on the shawls or take pictures to remind themselves what they liked and might want to knit.


Knit the cuddly VERA Bear with Deb starting March 3
Lots of Skill Builder Classes coming in March!
Learn color work by creating a cute Coffee Sleeve with Deb: Starts March 7
Learn to knit Cables - 1 session class on March 14
---
---
New Products we love to KNIT!



Angel finished her fabulous Innsmouth Mittens in the new limited edition Frabjous March Hare 5 pack: Caucus Race!


Freebies & Resources

Cherry On TOP FREE through February 20 by Ella Nodel
Knit in Malabrigo RIOS - we are all stocked with more than 60 COLORS IN STOCK

Perfect in Rowan Pure Wool Superwash DK or Weepaca

Kaipuu knit in fingering - so beautiful White Gum Wool would be stunning as would all the new Baah Manhattan or LaJolla that arrived this week!


Like Us







11262 86th Avenue North
Maple Grove, MN 55369