Amazing Threads - Rowan Discontinued Yarns 35% OFF; Shop Hop Friday Night Event to Celebrate Suess! Hop for a Cause~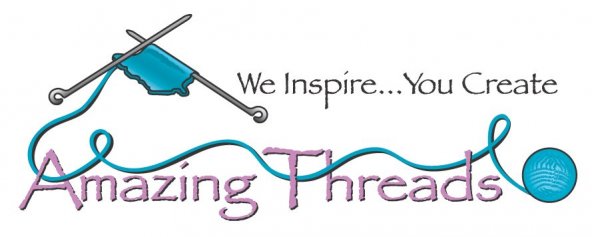 Rowan Yarns has decided to streamline yarns and colors throughout the world. Our loss is your gain.


Starting Saturday, April 2 the following yarns are 35% off ONLINE AND IN THE SHOP!


Rowan Yarn Lovers grab it fast as it will be GONE....
Alpaca Chunky (my favorite), Alpaca Colour, Angora Haze, Big Wool Silk, Fazed Tweed, Fine Art & Fine Art Aran, Fur, KidSilk Haze Stripe, Lima, Lima Colour, Mohair Haze, Pure Linen, Rowan Finest Rowan Fine Tweed, Truesilk & Wool Cotton DK.

We have lots of stock so grab

your favorites before they are gone!



Join us

Friday, April 8

from 6-8 pm for champagne and food as we celebrate Dr. Seuss!
"Oh the Places You'll Go.."


as we knit here, knit there, knit everywhere!


Grab your Shop Hop Project & Cast-on for the start of our KAL!

Dates will be available for upcoming FREE KALs with our Shop Hop Projects!
GREAT PRIZES for all that visit us Friday evening!

So FUN!



There are 3 ways to donate in our Hop for a Cause!
VIP & Easy Passes can be purchased ahead via cash or check at the shop. You will get your bag and Passport when you sign up. All donations @ AT will go to
Your Donations are tax deductible and by donating before April 6, you are guaranteed your pins and bag. Don't DELAY, quantities are limited
Like Us







11262 86th Avenue North
Maple Grove, MN 55369