Amazing Threads: New Stuff, There are Positives to being Hacked & a New TOTAL on donations to CROSS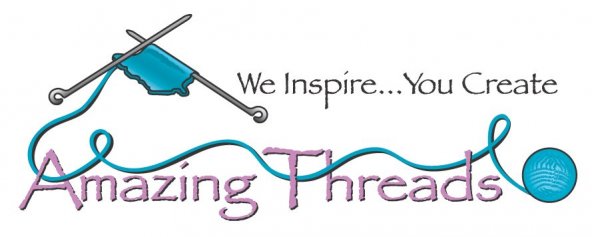 First, My apology to all who received an email from my personal account indicating I needed to talk with you and needed money. Now I always need money but I have no sister in Turkey. Really no biological sister at all but lots of women I think of as sisters. The hackers went back in my emails 25 years! It's BAD but under control!

There have been positives to being hacked: Calls and notes from people I haven't had the chance to catch up with for years. So now I know that there will be people at my bereavement party! YEAH! However, I can wait for that day for a while!

CROSS called last week to tell us that the TOTAL of cash and checks received during the SHOP HOP from Amazing Threads was $7231 & IT WAS MATCHED $ for $!

That is $14,461.00 to our local food shelf!


THANK YOU to our community of Knitters and Crocheters!


Shibui Trunk Show May 17-31: 15% Off In-stock Shibui Purchases
Check out the SS 2016 LOOK BOOK
We will have all the garments, some in multiple sizes.
We shopped the Anzula Trunk Show for the shop on Saturday as well.

Lots of Breeze, Cricket, Nebula, & the new Meridian.


Meridian is Lace Weight - 800+ yards - a Combo of Tencel, Alpaca and Nylon. So scrumptious!


Our Baah LaJolla in Imagine, Obsidian and Razzleberry has been restocked for our Shop Hop Project
Baah Manhattan

is restocked and our fabulous Crocus Shawl only takes 2 skeins
Pendulum Kits in Rowan Finest are 10% OFF - Color Choices Vary- Call the shop!
Jewel

Daniella Shawl is perfect in any season and with just enough sparkle to be fancy


New Magazines: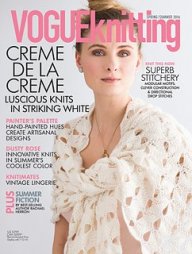 Alp Naturale has been restocked in new colors for the Paper Poncho - easy mindless knit!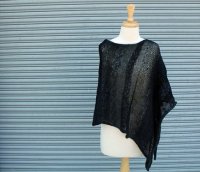 Our year of Rowan continues with this month's focus - Pure Wool Superwash DK
Each time you purchase any Rowan products, enter to win books and yarn celebrating our featured yarn. This yarn is great for color work as well as adult and children's garments- Great superwash!


We have free patterns available when you purchase Rowan Superwash-DK to make the project



Rowan

Pure Wool Superwash DK

is 15% OFF this month!
Classes & KALs

Pick a T-Shirt Class: Leigh, Marly or Insouciant by Julie Hoover starts May 12.
- Each of these T-shirts is a bit different but all from the same great designer. Pick the one that appeals to you. Lots of options!

An Additional Session for the Briochealicious Knit Along with Suzanne has been added for Sunday, May 15, 2-4 pm

A new 4-session Learn to Knit starts May 16
Learn to Crochet, a 3 session class starts May 21 with Sabrina.
1-session Skill Builder Class: Correcting Mistakes on May 21, 12-2 pm Learn to fix simple mistakes to keep you knitting!

---
New Products we love to KNIT!



Azealia Shawl Sample knit in 3 skeins of Tandem, perfect to chase the spring chill or add flare to a spring outfit. Free Pattern!

Wee Wrap with a hood in Weepaca for that little one in your life!
Quick knit to dress up any spring outfit! Fiore Cowl
Freebies & Resources


Optic Blanket from Purl Bee - perfect in the Superwash DK on sale this month. Squares are knit in the round and decreased to center - fun construction and knit
Carmen #1 knit in lace - perfect in Meridian

Like Us







11262 86th Avenue North
Maple Grove, MN 55369