Amazing Threads Market Update & NEW~NEW~NEW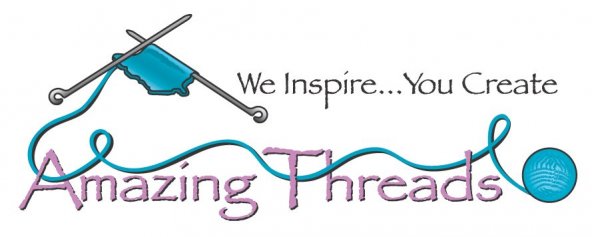 Angel and I had a wonderful time at market enjoying the sights, sounds, and feel of all the new yarns and designs. Market gives us an opportunity to see the yarns come alive in garments, accessories & more. We will be adding some exclusives to the shop over the next couple of months as we strive to continue to bring the BEST to our customers!
Here is a sneak preview! New

colors and a single ply sock, "Dinah" from Stephanie @ Frabjous Fibers, Dip & Dots from Mira @ Baah, & speckles & lace from

Sabrina @ Anzula, And as always Tobias and Antonio hit it out of the park with Malabrigo's new Carcacol.


Congrats to Mira & Jeff of Baah Yarns for the best booth at the show!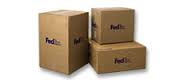 I shipped 3 big boxes by FedEx today

(TOO MUCH FOR US TO TRY AND BRING HOME)

so sometime next week we can start to share some NEW really good stuff.




Baah arrived while Angel and I were gone! Stop in to check out the new speckled and dippin dots in Baah LaJolla. Manhattan, Baah's fabulous luxury cashmere blend has been restocked!


I am off to New Jersey tomorrow to visit my east coast family - Our Austin is 4 tomorrow!
Go ahead and buy it all before I get home...Mira said she would dye me more...
A girl can never have too much new yarn~
Our new Amazing DK has been a huge success~STOP IN FOR A FIBER FIX!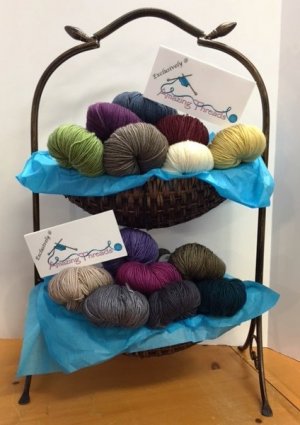 Classes
Christmas Sock starts June 23-Stranded knitting! You choose the design
Skill Builder: Seaming 1 session June 25
Click to Register HERE
Freebies & Resources


The Hennepin County Fair is June 16-19, 2016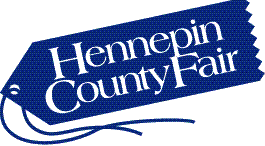 Submit your knit and crochet items for display and judging


WEDNESDAY, JUNE 15, 2016


12:00-7:00 pm

Open Class Entry Day in Creative Activities Tent in Corcoran
Inez from Berroco..perfect tank in any sport weight: Frabjous, Finito, Gems, Louet Linen, Pure Linen: come in and check out all the summer weight sports!
Coming Home: save $1.50 if you purchase by 6/19 - Perfect for the new baby~
Plymouth Superwash DK or Rowan Pure Wool Dk Superwash - Sweet!

Like Us







11262 86th Avenue North
Maple Grove, MN 55369