Amazing Threads - New Yarns, New Samples EQUALS Fresh Inspiration & FUN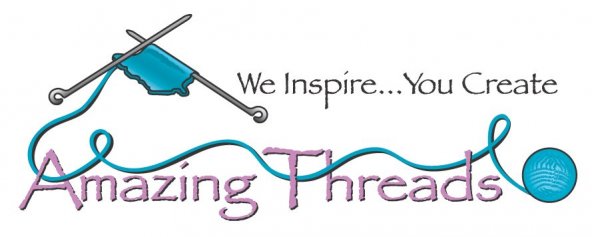 Where has June gone?


Just home from almost 2 weeks out of the shop. Took the train from DC to Philadelphia to celebrate Austin's 4th birthday (see pics below!). So fun to be back in the shop and see what is arriving each day! Market was fun and inspiring and we can't wait to share~



BAAH is back in the house in great quantities and new color options.
Manhatten is restocked as well as the new Dipped & Dappled (speckled plus stripes) in 9 great new colorways - Mira's new crescent shaped shawlette is free with her Yarn purchase to make the shawl!
Frabjous Rainbow packs are HERE! A rainbow load of 20 - 1 oz mini skeins. Mad Hatter packs total 1720 yarns
We LOVE this blanket and you can get the Colorburst Blanket pattern free with Rainbow pack purchase this week!


Great new "Lacy Pullover," a perfect summer knit in Rowan Summerlite DK
Anzula Cloud is restocked and includes 10 new colors.
NEW PROMOTION FOR ADDI ROCKET NEEDLES!

Buy 3, get 1 free!


I LOVE Addi Rockets!




New Samples in Yarns we LOVE!


Suzanne finished Briochealicious in Malabrigo's Mora (yummy silk)


Technicolor Plaid is knit using a fabulous slip stitch pattern..Kits include the Knitters Magazine.
We created Trimont Fingerless Mitts knit in our EXCLUSIVE Amazing DK yarn-Only 2 skeins for the Snood & the Mitts
Rainbow Sweater in Debbie Bliss Baby Cashmerino Tonals knit from the

DB Baby Cashmerino Tonals booklet

Classes & KALs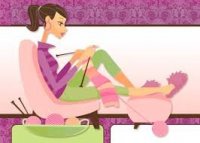 2 spaces in Learn to Knit on Wednesdays starting June 22: 4-6 pm - 2 sessions in June & 2 in July Grab a friend and become a part of our community of knitters.
Christmas Sock starts June 23-Stranded knitting! You choose the design
Skill Builder: Seaming 1 session June 25
Slope by Shellie Anderson starts on Wednesdays, July 6; 4 sessions - the perfect summer and all season tank with a flattering fit!

Celtic Pillow -3 sessions starting Monday July 11 - 6-8 pm
Register ONLINE
---
---
Freebies & Resources
Skylark in Wonderland a perfect crochet project for Frabjous Sport 5 or our custom 6 packs

Mini Skein Sampler knits up quick with mini skeins or a skein or 2 of Baah Speckled LaJolla would be magic as well.