Amazing Threads - Color Trends, New Arrivals, Fabulous Samples & Addi Olive Wood Neeles back in stock!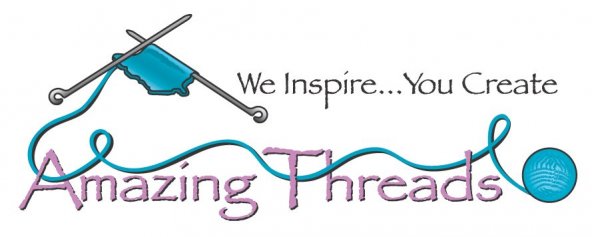 Color,

Color

,

Color

Everywhere!


The Pantone Colors for Fall 2016 are FABULOUS!
A much deeper paillette than spring! Thank goodness I say! I am in love with the blues and grey and love the pops of color! Poncho's & wraps are huge as are knit skirts!

Curls Trunk Show at the shop starts August 5 - 1 week stop in to see!
Check out the Curls 2 Book at the shop and Pre-Order!
Curls 2 available August 16!


Highline is new in the shop from Malabrigo Book 10 Rios that has been restocked. Requires 4 skeins of Rios in 2 colors! Maxine is doing a Knit-Along (KAL) starting August 27, September 17 & 24: 10 am - 12 pm
KALs are free, participants must know how to knit and yarn must be purchased at our shop!

We LOVE the Gradient Color Block Tee that uses the Feza Baby Blanket Gradient Kits

Pattern free with purchase of the Gradient Kit!
Interweave Knits 20th Anniversary Edition Fall 2016
Interweave Knits Fall 2016 celebrates its 20th anniversary with a star line up of contributors, as well as sidebars, articles, and stories from the past and present editors of Knits. In this issue they celebrate classic knits in the Into the Woods story, which features updated traditional knits full of cables, tweeds, colorwork, and the inviting designs you will always find in the pages of Interweave Knits.
Addi Olive Wood Circular Needles are back in stock!
August Pattern of the Month: Autumn Wind Half Linen Stitch

New Samples in yarns we LOVE!
Mira's newly dyed yarns POOL beautifully! For years hand dyers have worked very hard to ensure that their yarns don't pool. Now "go figure" we want them to pool again!
Michelle is knitting Pool and Conquer by Martina Behm!


Megan is hoping to finish her Jolene's Shawl - She used this year's shop hop custom color, Imagine paired with Baah Manhattan..and wow is it soft and drapey!

Classes & KALs

NEW August Class: 3 Color Shawl/Cowl - 2 spots remain!
Thursdays, August 4, 11 & 25 ~ 6-8 pm with Kate

Oh, this is a lovely little pattern to let the days go by while peacefully knitting away…
There are no complex stitches in this cowl, just putting together some stripes, texture and lace as they suit you best. A FUN knit!
Learn to Crochet starts Saturday, August 6 with Sabrina.
Only 2 spots left!
Crochet Embellishments - 1 session, 5-7 on Wednesday August 24!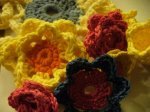 Our 4 session (2 in August & 2 in September) Learn to Knit starts August 18: 4-6 pm
WIPS (Works in Progress) - All Levels

-
Join Deb to finish works in progress on Saturday, August 20 : 10 am-2 pm
Deb can help with any and all projects!

Register HERE!
---
---
Freebies & Resources

Slipped Hat is going on my needles this week - Love Zealana Cozi
The colorwork in this hat is a slipped stitch pattern, popularized by Barbara Walker as mosaic knitting. Mosaic knitting is easy to knit and faster than traditional stranded colorwork because only one strand of yarn is used in each round. The double-sided band makes for extra warmth around the ears.

Kindred Streams Shawl PERFECT for the Frabjous Fibers Mad Hatter 5 packs
3 new packs arrived today!

Virus Shawl - great crochet project

Like Us







11262 86th Avenue North
Maple Grove, MN 55369