Our Fall/Winter Class Schedule is done and on the website.




CLICK HERE!

You can register online or at the shop. The teaching staff has done a wonderful job creating classes for all skill levels of knit and crochet!
We have MANY events planned this fall as well.

Watch for 2-day weaving workshops, Shibui Meet & Greet is October 5, Vogue Live, and more!


Retreat Registration opens Monday, September 29 @ 10:00 am to the general public.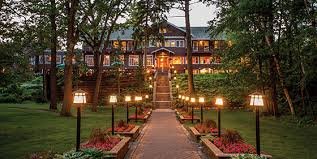 Details regarding the retreat can be found HERE!



LOTS is all we can say! You must stop in to be inspired and enjoy a fiber fix~


Frabjous Shades of Grey

are here in Queen of Hearts Fingering (Too Much Pepper) with a touch of Cashmere & Mad Hatter Sport (Coals & Skuttles) !
2 new 5 packs in Mad Hatter, March Hare & Cheshire Cat Limited Editions

Among the Briny Beach


We opened the Berroco boxes and have fallen madly in love with the new yarns. Our customers will notice that we are stocking more seasonless fiber blends which do well in

Minnesota winters and for those who escape to warmer climates in the winter!


Cotolana

is a worsted-weight chainette yarn blending wool, cotton, and nylon for a lightweight but durable yarn. Simple textured stitches shine in this soft and cozy yarn.


Love the Essex in Cotolana


Millefiori is a blend of wool and acrylic which adds a bit of shimmer to the yarn. Self-striping yarns with texture are strong this season.

Enjoy crocheting "Dayflower" in Millefiori. A free pattern from Berroco
I love all the patterns in Booklet 377 including Kaleen

So bright and colorful while warm and fun!
Berroco Noble is a light and lofty two-ply super bulky yarn blending extrafine merino with just a touch of polyester for strength and stability. I already added these to my queue
Coffee House
Gambit
Check Look Book HERE
Plymouth Paintpot is on the shelf ~ Perfect for kids accessories & garments
Check out freebies!
Rabbit
Chula Hat



New Samples in yarns we LOVE!


Love the new AREQUIPA Line from Plymouth
Cowl & Headband
Merino & Silk Worsted & Alpaca Merino Boucle~