The warmth of summer days and sunshine are waning and the beautiful colors of fall will soon be upon us!
Kids return to school and it's time for knitting.
Open Regular Hours Saturday, Sunday & Tuesday!


The shop is making undergoing its transformation as new yarns arrive almost daily!
Some great NEW yarns to put on your needles!


Debbie Bliss Falklands Aran has arrived and it is wonderful~


An exceptional yarn made from extra fine Falkland merino wool. Ecologically and organically produced, the Falkland sheep are allowed to roam freely in their natural habitat for most of the year and only come in when it is time for shearing. Beautifully soft, organic, eco and animal friendly

.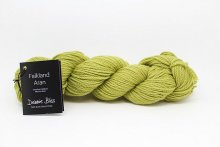 Plymouth Happy Feet is back with a SPLASH and it is so FUN!


100 gram skeins, 384 yards, 90% superwash wool & 10% nylon




Perfect for shawls, socks, baby sweaters, booties & more




New Blue Heron Yarns have arrived.
Rayon Metallic has been restocked in luscious colors & Shell that was used for the Downton Abby Wedding Shawl is back in stock as well.


One of our most popular Blue Heron yarns is so soft with wonderful drape and subtle glitz. It is especially beautiful in shawl, drapey garments and woven scarves.




New to the shop is Blue Heron Organic Cotton

We love this yarn. It is soft and easy to work into shawls, tops, and sweaters. I am working on a vest model that takes only one (1) 630 yard skein!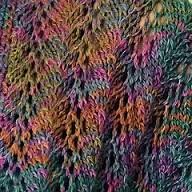 Conventionally and GMO grown cotton is extremely hazardous to the environment. We are thrilled to be able to offer this beautiful alternative.



NEW SHOP SAMPLES


Cori dropped off the samples for her October Classes and they are oh, so fun!
Cohoots Hat & Cowl