Here are a few of our Favorite Projects! More at the SHOP!
Please call the shop to order if you can't Stop In!
20% OFF Yarn Tasting Focus Projects Today ONLY
FLASH SALE 10 am-12 pm
We will post on Instagram and Facebook ALL FLASH SALES!



First Friday Flash Sale 10 am to 12 pm ~ 20% OFF


Berroco Vintage - a perfect superwash worsted weight yarn for garments & Accessories
Berroco Amano Luxury Alpaca Yarns




There is a brand new Amano Pattern Book with great accessories!


Classic Elite Liberty Wool Print
5 skeins needed to make the Stitch Sampler Shawl!
Tahki Tucson Yarn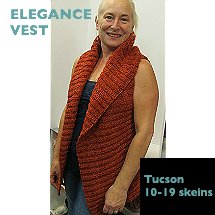 Like Us







11262 86th Avenue North
Maple Grove, MN 55369