Amazing Threads - Giftables Event Sunday, October 30 4-7 pm & Mad Hatter Tea Party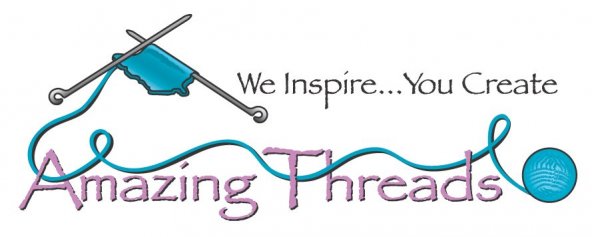 JOIN US FOR OUR Giftables Event on Sunday, October 30: 12-4 pm
Fun, food, fabulous & easy to knit and crochet accessories that you can finish for holiday gift giving. There will also be a few LUXURY items in our new cashmere line for someone special in your life (even YOU)!
Catered Event with Bubbly & 2 of the hottest designers and handdyers of the decade: Meet Stephanie who dyes all the LOVELY Frabjous Fibers Wonderland Yarns and 5 packs She also dyes OUR Amazing DK.
Meet Nicky Epstein - designer extraordinaire...she has published more knit and crochet patterns and books then any other designer in the past 15 years!

Welcome Stephanie & Nicky!
Both these ladies are so talented and you get to meet them HERE @ our Mad Hatter Event! $10 holds your spot and can be applied to any $25 purchase on Thursday.