IT was so fun at VK Live ~ Thanks to all who shopped with us! We appreciate our customers and their passion for knit and crochet.
Thanks to Nicky Epstein, Romi Hill & Franklin Habit for signing books in our booth! We have Romi's New Lace Knitting and Franklin's Color book for Knitters in the shop!


Angel, Michelle, & I are off to Grandview Lodge in Brainerd for the BEST knitting retreat this weekend. Watch for updates on Facebook!


All we get to to do is eat, sleep, knit, & have FUN!





Just in from Trendsetter are the NEW Transitions Lux Kits. These kits are reasonable and stunning.

Purchase either Transitions or Transitions Lux, Wednesday through Sunday @ 15% OFF!

Knit a Triangle Shawl or a poncho with a pop of metallic! Gorgeous colors transition perfectly one to the next in this cotton blend yarn (660 yards per skein).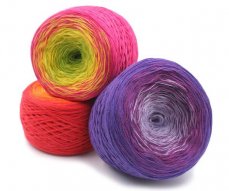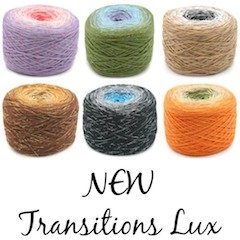 Free Triangle Shawl Pattern can be used with both Transitions Kits
Just off Stephanie's needles of Frabjous Fibers is the
Sushi Scarf Kit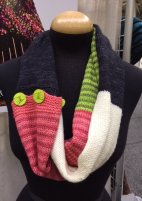 Malabrigo Caracol is a fabulous new yarn & we have a new pattern that only requires 2 skeins!

Free at the shop or with a 2 skein Caracol purchase!


Kits from Prism are here: Jackets, Wraps & Gradient Kits
Agate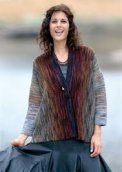 Sonata
I wore the Sonata all weekend at VKL - never too warm and lots of compliments!
Gradient Kits contain eight subtle shades ranging from the barest tint to deep strength. Gradient Packs contain eight 2 oz skeins of Merino Mia for 1520 yards of fine sport weight merino wool. We have blue, marsala, pink, grey, taupe and green.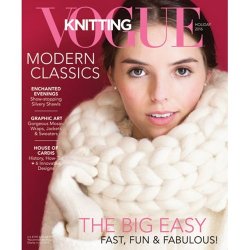 Vogue Knitting Holiday 2016 is in and full of wonderful classics, gorgeous Wraps, Jackets, Sweaters, Silvery Shawls & BIG SKEIN knitting too! See the preview
Interweave Knits Winter 2017 is full of wonder and lots of menswear patterns too!
Pattern of the Month is the Vineyard Cowl -

Only 1 skein of Shibui Baby Alpaca DK