November is half over! Thanksgiving is next week! It will snow on Friday!
All of this will happen, even if we say it isn't so!

We have a NEW President in January- Some like him, some don't!

As I always say, "you can't cry over spilt milk" ~ It is what it is!
I plan to grab my knitting and enjoy the ride..

The next 4 years will be very interesting and I know we will have lots of entertainment to watch and therefore..MORE KNITTING TIME! So regardless of your party line or your vote THIS IS A WIN WIN FOR knitters and Crocheters



Our retreat was fabulous! Wonderful accommodations, 5-star dining and lots of time to knit with friends new and old! Just a few pictures to share! Thanks to all who attended! It will be a year to remember! Hope to see you all next year!

57 Knitters strong & 1 in spirit!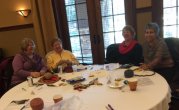 It has been a very busy 2 weeks for us at the shop. We are now unpacking from the retreat and hope to have everything back in order this week.

Thanks to all for stepping over and around boxes and more.

Here are a few NEW items this week at the shop!


June Cashmere in both DK
and
Lace weight
are now in the shop. The yarn is incredible an the pattern support is fabulous! Stop in for a yarn fix and see for yourself!
Enbrace Cowl by Romi Hill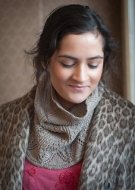 - 1 skein June Cashmere Lace

Cabled Cowl by Tanis Grey in Cashmere DK
Journey Mitts in Cashmere DK
Seven Sisters Arts
Apex is here! Apex is a luxurious blend of yak, silk and merino with a tight twist, this fingering yarn wears well, has amazing drape, softness, warmth and sheen. The undyed color is a warm beigey grey. It's the best of the best, hence her name Apex.


Are you Three Sheeps to the Wind or Sheep Faced???
Knit Baah Purl Gift Tags and Wine Glasses are here just in time for the gift giving season!