OH Brrrrrr is RIGHT!


Holiday Countdown Continues as we all knit furiously!
Only 11 days until

Christmas

AND

Hanukkah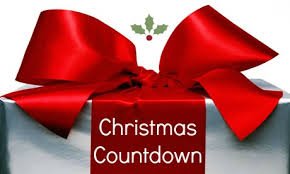 Luxury Yarn Club

@ Amazing Threads includes 4 months of

Exclusive patterns and hand dyed yarn

s beginning in December 2016 and finishing in March 2017.

ONLY $75 per month for an exclusive project and yarn!



December's Project is knit on MY favorite yarn. Finito is spun from Merino sheep that graze at high altitudes in Peru. Originally, the yarn was only available once per year.

Malabrigo now sources enough fiber so that Finito is available all year!

Holiday Yarn Bucks ARE HERE! $15 in Holiday bucks for every $100 gift card purchased December 1 to December 24. Bucks Good January 2-15, 2016

HOLIDAY KNITTING @ the SHOP for our CUSTOMERS!
Join us on Thursday, December 15 from 6-8 pm OR Saturday, December 17 from 10 am to 12 pm to knit or crochet! $5 - Just drop-in

OK..I am late starting the 12 days of XMAS so we are DOUBLING UP for days 1 & 2 on December 14 ~ Sorry but life got in the way!


Starts on Wednesday, December 14 - Each Day a new product or brand will be discounted! This happens only once per year so check Facebook each day through December 24 for the 12 daily specials!



On the First day of Christmas,

Wednesday, DECEMBER 14

my local yarn store gave me 20% OFF ALL in-stock BERROCO Yarns & their Luxury Alpaca Line Amano

(Vintage, Cotolana, Noble, Berroco Sox, Modern Cotton, Ultra Alpaca Chunky, Marmot, Millefiori; Apu, Maya, Puyu, Puna, Warmi, Ayni)
AND
On the 2nd day of Christmas Wednesday,

DECEMBER 14

my local yarn store ALSO gave me 35% OFF Knit SOCKS!

Yep! they are already KNIT & Ready to Gift!
NEW Holiday Gift Ideas

The fabulous Magne Buttons for shawls and more are RESTOCKED!

We ONLY Have 10!
Wonderful NEW Wood Yarn Bowls..exquisitely hand made locally!
Lots of new options in Interchangeable Knitting Needle Sets ~ MOST are limited edition!
Melodies of Life (sized 4-11) Limited Edition resemble the Signature Needles
Symfonie Rose Deluxe Interchangeable Needle Set (sized 4-11)
LYKKES Drifitwood Interchangeable Knitting Set (Sized 4-15) - rich smooth finish!

Knitters Pride Royale Interchangeable Knitting Needle Set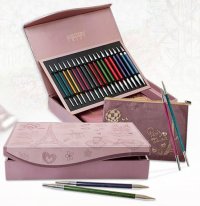 (US 4-11) Limited Edition