Amazing Threads - Holiday Fun + 3rd Day of Xmas Special & Holiday Knitting 12/15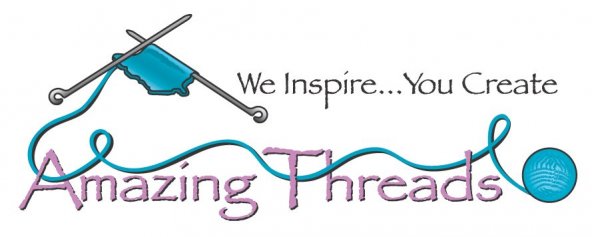 LOVE LOVE LOVE being home and knitting on a cold winter day!

On the 3rd Day of Christmas, Thursday December 15, AT offers YOU Tahki Glacier, Montana & Coast Redwood & Sycamore Hat Kits 25% OFF
These hats can be knit in ONE (1) Night...a MUST for surviving a MN Winter! Or Fall in Love with the Cypress Wrap
ONLINE ORDERS PLEASE CALL THE SHOP TO ORDER & APPLY DISCOUNT
HOLIDAY KNITTING @ the SHOP for our CUSTOMERS!
Join Kate on Thursday, December 15 from 6-8 pm OR Saturday, December 17 from 10 am to 12 pm to knit or crochet! $5 - Just drop-in

Like Us







11262 86th Avenue North
Maple Grove, MN 55369