Amazing Threads - Market Update, Arranmore,& Walk the Talk Weaving Workshop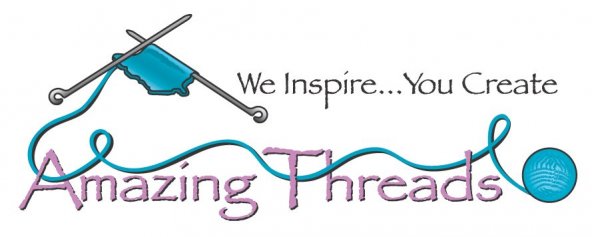 Enjoyed the weekend at market in San Jose even though it poured rain through Monday morning. Record amounts of rain and flooding in a city I could not explore.

I know the rain was very much needed. On Tuesday we could see the hillsides. Glad I brought my umbrella. We did enjoy a bit of sunshine but it was cool and crisp!
Some highlights from market you will see in the shop soon.


Laura Bryant has new colors in lots of kits!


Wonderful new colors of Ripple and some great new patterns


Frabjous & Melody wowed us in this fabulous sweater knit in Cheshire (fingering)
and...a few new colors that are LOVELY!

WE PUT IN A BIG order to keep Stephanie and crew busy creating for US!


Watch for updates on new yarns as they arrive. PSSSST Look for Burly and Lunaris from Anzula..shipped out to us today!



This week we celebrate Kelbourne Woolens Arranmore:


Inspired by the breathtaking scenery of Ireland's Northern Headlands, Arranmore chunky weight yarn is spun in a mill that traces its roots to the tweed industry of 19th century County Donegal. Blending cashmere and silk with fine merino wool created an authentic tweed yarn of the finest quality.
The shop is full of samples and you can view our garments knit in other colorways HERE~


Love

Machnamh Wrap which is so flattering on EVERY SHAPE & the

Carrowkeel & Burtonport Pullover Sweaters that you love to wear every day!
Our cadre of knitters have created MANY new accessory samples as well.


Swilly Scarf: Arranmore Cowl & Antler Mitten: Eugenias Mittens, Lambing Mitts, Worlds Easiest Mittens
Cute new Hill & Holler Hat Kits
Classes & KALs


2 new KALs plus great classes @ AT



Start Selina with Wanda starting February 12: 1-3 pm This sweater is knit in Ella Rae Superwash Chunky is amazing and a quick knit.
Join Megan Sundays, 2-4 pm starting February 4, 18 & March 4 to knit Octave (shawl or cowl)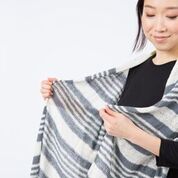 in Shibui's new Reed.
Octave pattern is free with Reed purchase @ AT. A Supple and soft, Reed is a smooth linen chainette that flows easily across the needles for graceful garments and accessories.
Starshower
A cowl/poncho hybrid that we can't get enough of lately. It is shaped as a shawl, but mostly worked in the round - so it can be worn as a shawl, but without the ends dangling down.


Thursdays, February 2, 16, & 23 6-8 pm with Kate



Peppermint Patty Shawl (a weaving/knitting technique)

starts February 4- 12-2 pm
Only 2 sessions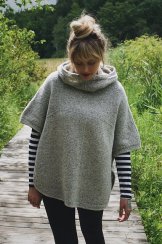 Angel has knit 4!

We added a

2nd Sheltered Class February 8, 22 & March 8 & 22: 5:30-7:30 pm






Sunshine Coast
Mondays February 27, March 6, 20 & April 3: 4-6 pm


My favorite comfy sweater!



---
---
Freebies & Resources
Oma Lenis Chunky Mittens perfect in Arranmore

Royal Twist Hat (crochet) in Arranmore is FABULOUS
Lambing Mitts..
perfect for Arranmore, TOO

Like Us







11262 86th Avenue North
Maple Grove, MN 55369

Save