Every week I read that retail is doomed and we are all shopping on the internet. If we didn't have a local yarn shop how would we get a yarn fix? I can't even buy clothes online because they never fit and the colors are never right. Thank goodness I can shop local. And so our motto remains:


See it HERE, Buy it HERE, Keep us HERE!






Thanks to all our customers for shopping local!


Winter or at least cool weather is back but the shop will soon bloom with spring as boxes are arriving daily.


Upcoming March & April Events




Signature Needles, Shibui Spring Launch, Shop Hop, YarnOver & Sivia Harding.


March & April will keep us VERY BUSY!

AT is hosting a trunk show for Signature Needles

.
Stop in Thursday, March 9 from 6-8 pm for our event kick-off.


Needles will be available for purchase Thursday March 9 through Monday March 19.


Signature needles are crafted of aircraft quality aluminum and clearly laser etched with both US and mm sizes.

The n

eedles and points are hand polished for the look of fine jewelry.

They are
fa
mous
for their stiletto points.
Signature needles are made in Kenosha, WI and they sell direct to the consumer. We cannot carry the needles in the store because they only retail their needles. BUT WE wanted our customers a to try them.
Knit Club Members receive 5% OFF!
The Spring Debut for Shibui Yarns is

March 28

~ See it first, see it HERE! Models TOO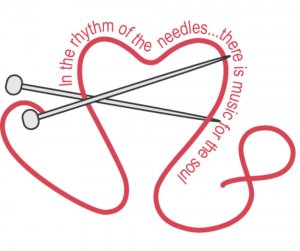 Watch for Updates for our Inspiring Music Theme!

YarnOver @ Marriott Northwest April 22, 2017
Registration is now OPEN for Sivia Harding who will teach us how to select beads to knit into Arcuato.
She designed Arcuato which is "a generously rounded shawl featuring a wide textured lace center panel with garter stitch." Sivia was here a few years ago and her workshop sold out. Workshop fee includes instruction, pattern, refreshments, & lunch.



Boxes arriving daily!

Our Luxury Amazing DK has been restocked and we have added new colors
New Atenti bags have arrived!


Eco Llama from Illimani Yarns: Fingering weight all natural & marled colors. The perfect 100% Llama splurge @ only $14.50 per skein

ALVARO


Okapi Free with Eco Llama Purchase
Royale 6" DPNs are in stock
A different color for each size