Amazing Threads - Shibui Any Project KAL, Linen Options, Holiday Schedule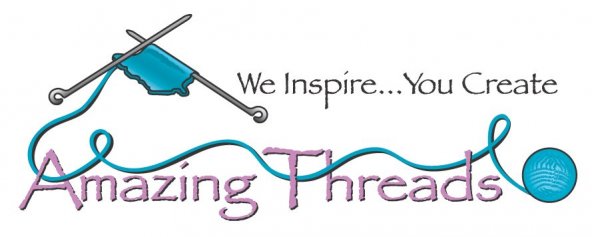 Memorial Day is this weekend and the official start of SUMMER is HERE!

Amazing Threads will be CLOSED MONDAY, MAY 29, 2017
WE are open normal hours Saturday & Sunday. Honor someone you know!
I am off to NJ this weekend to take care of my east coast babies!
Check out new pictures below.



We want to support all of our customers who purchased Shibui projects this spring. Join us for a SHIBUI KAL with Maxine! Grab your Shibui project and knit-along. Need a new Shibui project we can help you with that too! All of these patterns are free with Shibui yarn purchase at our shop! Dates: Mondays, June 5, 19, July 10 & 24: 5:30-7:30 pm



Linen is Hot this spring. Not the stiff, hard to knit linen that softens over time.
We have gorgeous linen that starts out SOFT with luxurious drape!
Lana Grossa Solo Lino is absolutely wonderful to knit with and the drape of garments and shawls if fabulous. The 3 samples at the shop are garments you must see and try on!
Design 23 in Linea Pura 10 in Solo Lino
Stripe Triangle Shawl
Openwork Pullover
Both in Pattern Book 5405
Our Baah La Jolla Wall is RESTOCKED!



KAL with Megan continues Saturdays: May 27 & June 3, 10 ~ 10 am-12 pm,

except June 10: 12-2 pm

KALs at AT are FREE ~ Yarn must come from Amazing Threads! Thank you!

KALs are FREE ~ Yarn must come from Amazing Threads! Thank you!


KALs mean you come when you can...no registration
Kits from Baah ARE IN STOCK!

Our scrumptious order of Dragonfly Pixie is flying out the door! Show now for best selection. PLUS more of the Find Your Fade Kits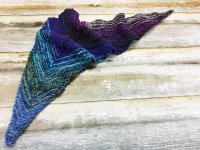 Find Your Fade Colorways in a Kit.
Love the Sercall Shawl knit in Anzula Luster or the new Lunaris...2 skeins and a new favorite yarn! Sercall is a very easy knit!

Classes & KALs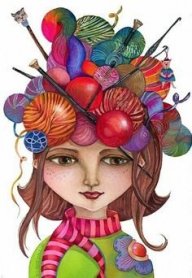 Peek-a-Boo Button Wrap (CROCHET) starts Wednesday May 24

Grain Shawl & Copenhagen Calling both start Thursday May 25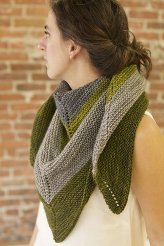 Copy Cat (CC) Beanie is just 2 sessions and easy to knit!
This hat was this winter's rage. Knit it now and start holiday gift giving: June 3 & 10


Twisted Minstrel (Crochet) with Sabrina starts June 4



NEW Toe Up SOCK CLASS:


Toe Up Socks with Wanda, June 14, 21, & 28: 6-8 pm
REGISTER HERE
---
---
Freebies & Resources
Cute, Cute, Cute...Crochet Water Balloons
Spots & Stripes Fingerless Gloves knit in Shibui Staccato
Brunswick Beanie perfect in AT Luxury DK
Lycka is perfect over a summer tank in Ella Rae Phoenix DK


Happy Babies

!

Like Us







763-391-7700
11262 86th Avenue North
Maple Grove, MN 55369

Save
Save
Save
Save