Amazing Threads - Shibui & Dan Doh KALs, Easy Baby Knits, KALS and New Classes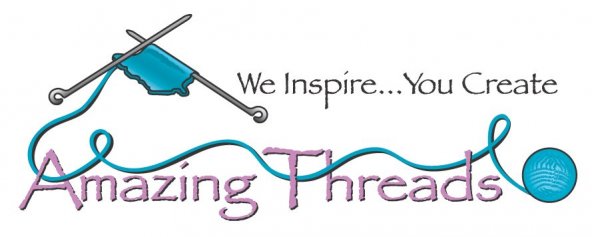 I am spending the week in New Jersey with my east coast grandbabies while their parents are on vacation. OK get ready to laugh.
Day1: I take both kids to McDonalds to play and eat.

Austin (5) goes up into the maze and Avery (20 months) follows him part of the way and then refuses to come down the maze to a slide or come back out. Of course Nona is panicking by now! So without any other options, I climb up into the maze and get my little sweetheart! All the while thinking what if I have to tell my daughter that the Fire Department had to come and get us out! Thank goodness I didn't have to go that far!

DAY 2: God lost trying to get to the ice cream shop. Mostly Uneventful except for a spilled slushy!
Day 3: The baby monitor quit working. Tried to reset it many times.

I pull up manual on my phone as cannot print them out. Still no luck. Call the neighbor with children. She cannot get it going either. Drive 15 miles to a Babies R Us store. After many mis-turns, a 20 minute ride takes 40. None of the staff who work there have any idea on how to program it or get it working. Monitor is not in warranty. When all else fails, we called the manufacturer. Very nice customer service representative at Summer patiently helps me reprogram the monitor to pair with both cameras!

Thank goodness for stores with good customer service and a willingness to help.
Something you cannot get on the
INTERNET~ the human factor!


Andrea Mowry has designed Free Your Fade which only requires 3 skeins of fingering weight yarn or those not wanting to knit the 7 skein Find Your Fade! Its really lovely!


PLUS we have a huge wall of Baah La Jolla that will provide great inspiration for your FADE. Stop in and one of the staff will be happy to provide you a color consult!
Bring in a skein or 2 from your stash and we can help you find a match!
Our Baah La Jolla Wall is RESTOCKED!
Classes & KALs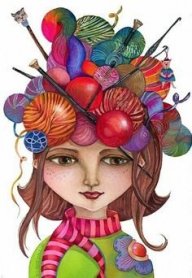 We want to support all of our customers who purchased Shibui projects this spring. Join us for a SHIBUI KAL with Maxine! Grab your Shibui project and knit-along. Need a new Shibui project we can help you with that too! All of these patterns are free with Shibui yarn purchase at our shop! Dates: Mondays, June 5, 19, July 10 & 24: 5:30-7:30 pm



Copy Cat (CC) Beanie is just 2 sessions and easy to knit!
This hat was this winter's rage. Knit it now and start holiday gift giving: June 3 & 10


Twisted Minstrel (Crochet) with Sabrina starts June 4



NEW Toe Up SOCK CLASS:


Toe Up Socks with Wanda, June 14, 21, & 28: 6-8 pm
REGISTER HERE
---
---

Like Us







763-391-7700
11262 86th Avenue North
Maple Grove, MN 55369

Save
Save
Save
Save