Skip Navigation
Website Accessibility
Amazing Threads - We are OFF TO MARKET + New Projects + Baah La Jolla Mixology & Andrea Mowrey is coming to AT in February!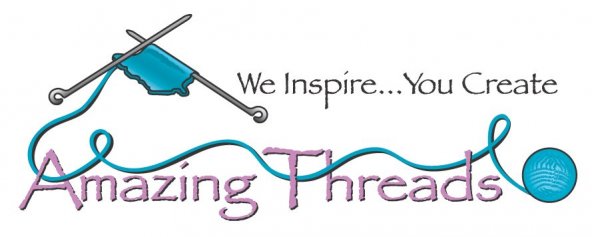 I got home yesterday after a wonderful week with my East Coast grand babies!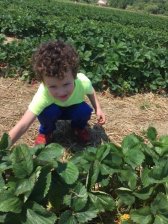 It was a wonderful 8 days. So fun to be a part of their lives day-to-day!
From strawberry picking to lunches out and lots of hugs and kisses.



NOW ITs OFF TO MARKET


It may be summer in Minnesota but it's time to buy fall & winter yarns!

Check us out on
&

We will post starting Friday through Monday!


Just confirmed Andrea Mowry
[dreareneeknits]
(Find Your Fade, Free Your Fade) for February 2-4, 2018 at the SHOP! Details to come!


Angel's Free Your Fade will get started this week cause she finished her Find Your Fade

Free Your Fade Find Your Fade

All in Baah La Jolla
New from Casapinka is "Mixology" which was designed using BAAH La Jolla. It is a combination of slipped stitches and garter and there are directions for downsizing as well.
We have great stock and more is on its way! Check out these color combos


Angels Mixology:
Bobbi's Mixology:

June Pattern of the Month! 6 skeins Tahki Patti..a wonderful cotton with tubular construction that does not stretch. Perfect in any climate

So FUN!
Holleyirl used one of our shop hop Flash Dance Kits to knit Papagena Scarf (FREE)


LOTS and LOTS of new cute Baby Samples at the shop: Quick Knits, TOO

Social Knitting happens every Tuesday at the shop:

Sip Sit Knit (SSK) 11 am-1 pm & Knit Night from 6-8 pm. Members of our knit club are FREE. Check it OUT here~ You don't have to join the club to try it out. Stop in and let us know you are checking it out! There is a staff available for simple fixes. This is not a Help Desk. It is social knitting.

Knitters Candy: Gummi Bears & Needle Huggers
A perfect gift for any knitter!

Classes & KALs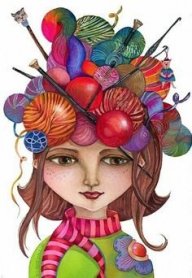 We want to support all of our customers who purchased Shibui projects this spring. Join us for a SHIBUI KAL with Maxine! Grab your Shibui project and knit-along. Need a new Shibui project we can help you with that too! All of these patterns are free with Shibui yarn purchase at our shop! Dates: Mondays, June 19, July 10 & 24: 5:30-7:30 pm

Dan Doh KAL with Kate


Get started and FINISH your Dan Doh project starting June 21, July 19, August 2 & August 16: Wednesdays, 6-8 (excluding the week of July 4th)

KAL with Meg FINISHES

June 10: 12-2 pm




Learn new techniques with Sink Mates June 7 & 14 - 5:30-7:30 pm
2 spots open for the class starting TOMORROW
Enjoy a clean, simple design with some nice details. Fun to knit, and great to have on hand for gifts. Make a pile. Consider gifting patterns to your knitting friends. Feel free to share links to this pattern.

Mountain Jam Crochet Top starts June 18



NEW Toe Up SOCK KNIT CLASS:


Toe Up Socks with Wanda, June 14, 21, & 28: 6-8 pm
REGISTER HERE
---
---
Freebies & Resources
Old Shale Cardigan: Not free but a classic for babies and toddlers

Spice of Life Crochet Blanket
Mini Stripe Cowl free through June 7

Another Cake Shawl perfect for yarns with long repeats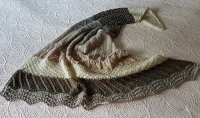 Michelle Como, a very talented designer who shares her time and talents with us at Amazing Threads is also an interior designer who does fabulous models for builders and more!

I and many of my friends have gotten great deals, almost steals!
She has moved her model and new furniture overage into

Urban Market

which is in Medina on the southeast corner of Hwy 115 & Hwy 55.

They are celebrating 3 years this weekend from 12-6 pm with great deals and 10% OF THE SALES GO TO A LOCAL CHARITY FOR DISADVANTAGED YOUTH

Like Us







763-391-7700
11262 86th Avenue North
Maple Grove, MN 55369

Save
Save
Save
Save
Save
Save